Canadian Solar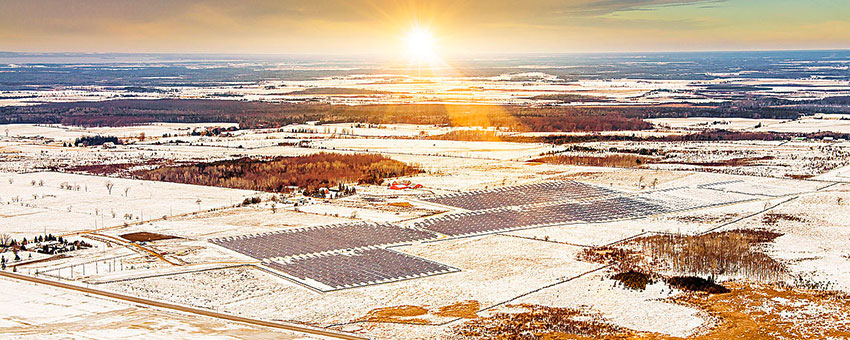 Canadian Solar exists to make a difference to everyone we meet. We were born to make a positive impact on the environment and society by providing solar products and services to satisfy the special needs of each customer and colleague, partners and owners.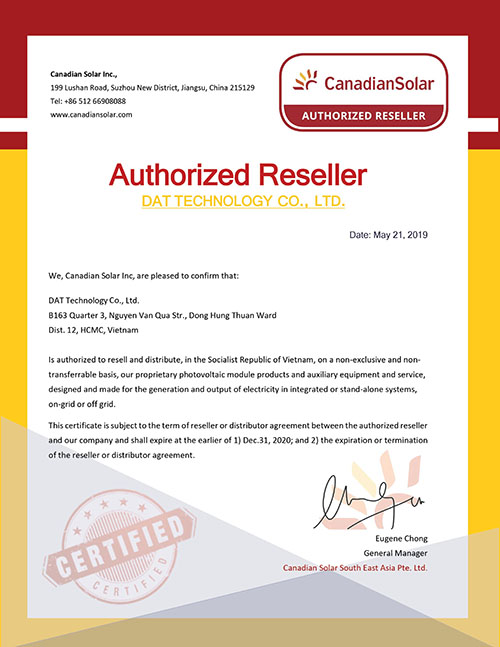 DAT is a partner of Canadian Solar in Vietnam
Established in 2001 in Canada, Canadian Solar is a supplier of solar energy products with a strong development of 20 branches worldwide. Besides being a leading manufacturer of solar panels and solutions, Canadian Solar also implements many large-scale projects with a capacity of up to 46 GW around the world.

Distribution of total capacity up to 46 GW

Over 13,000 employees globally

359 rounds of internal quality checks

More than 400 international patents
Canadian Solar – Making a difference for customers

We are constantly striving to help our customers have a better life
Canadian Solar – Making a difference for solar projects

We provide our customers with investment opportunities in large-scale solar power plants
Canadian Solar – Making a difference for the future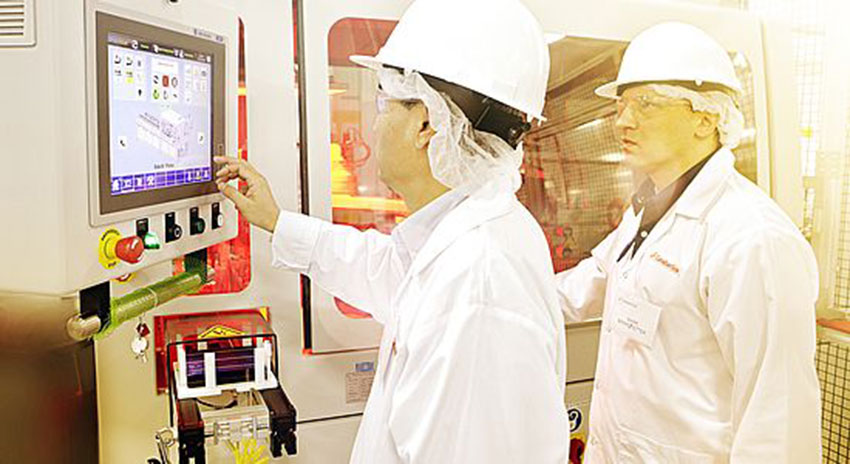 We develop 3 product research centers in Canada, China and cooperate with more than 400 scientists to research and improve product technology
Other partners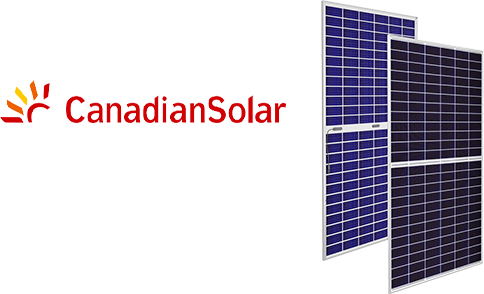 Canadian Solar
Founded in 2001, Canadian Solar is in the Top 3 largest solar panel suppliers in the world, with 250 scientists, more than 1400 patents, 13,000 employees globally.
+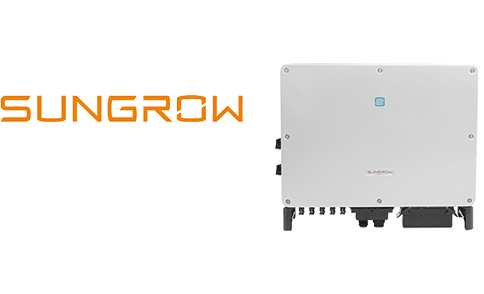 SUNGROW
Sungrow was established in 1997, is a leading manufacturer of grid-tied inverters and is trusted by banks around the world.
+