Consulting & quotation
Enterprise
You have completed the information. For better support, you might consider providing the following information:
Do you use electricity a lot during the day?
Send
We will contact you as soon as possible
Don't have time to complete the information? Then watch this short video clip before turning it off
View Video
Abundant water source 24/24
Solar pump solution combined with grid power supply 24/24 to serve irrigation pump operation. The system automatically switches between solar power and grid power to facilitate crop care, freeing labor and protecting the environment.
get a quote consultation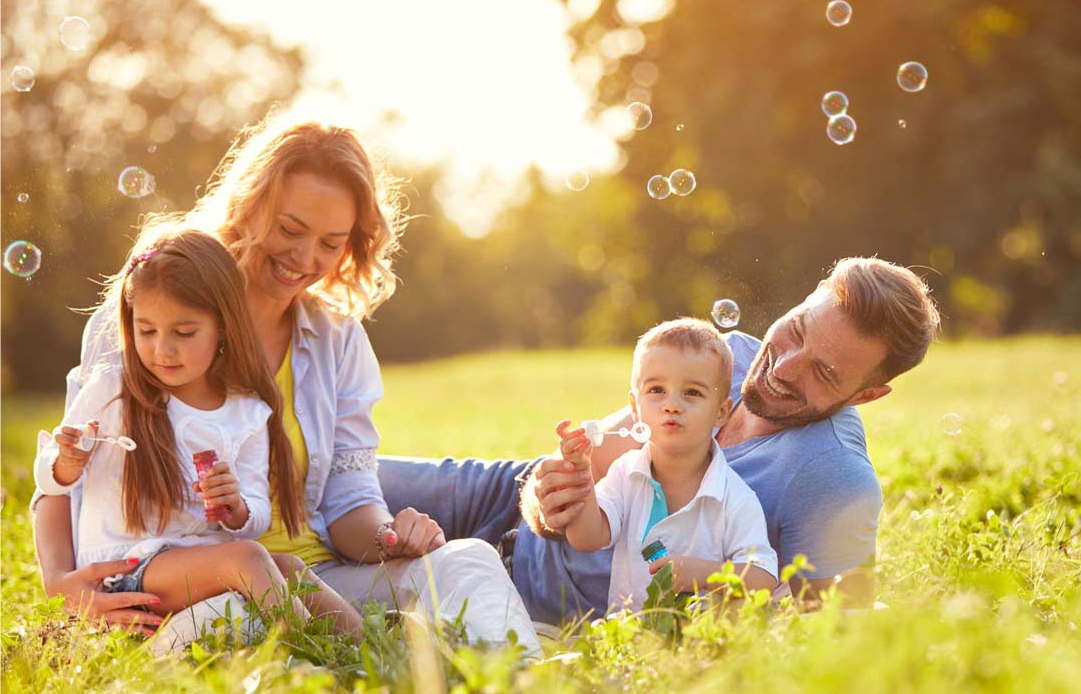 ONE-TIME INVESTMENT IN SOLAR POWER PUMP
SOLUTION SHALL GET LONG-TERM BENEFITS

ACTIVE IN WATER TO PUMP FOR IRRIGATION
Solar power directly drives the pump to provide abundant energy for irrigation pump operation. Thanks to that, the operator can actively source water for irrigation at any time of the day. This is the ideal solution for farms growing vegetables, fruit trees, coffee, rubber, cashew, dragon fruit, etc.

SAVE FUEL AND LABOR COSTS
The system operates automatically, quietly, without using fuel (gasoline, oil...) with high cost, polluting, toxic, so it is very friendly to the environment and does not cost fuel and labor.

REDUCE COSTS, INCREASE PRODUCTIVITY
When installing a solar power system, the farm has a stable water source for irrigation, agricultural products increase productivity, reduce fuel costs, so the income of farmers also increases significantly.

ACHIEVE GREEN STANDARDS IN PRODUCTION
In order for products to meet green standards (VietGAP), improve brand value, many enterprises and farmers have applied solar power in irrigation pumps. The system helps owners perfect the production model of "clean agriculture" and receive many development support policies from the state.
ENJOY MULTIPLE BENEFITS
Enterprises can install a large capacity system and enjoy the following benefits from solar power:
1200 kWh
Solar power generated/month
793 kg
Reduce CO2 emissions/month
35
Equivalent of planted trees
nhận tư vấn và báo giá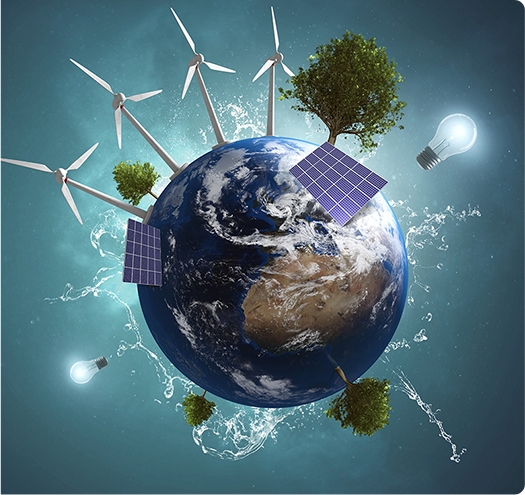 "GO SOLAR" is simpler than you think
DAT provides customers with lump-sum service, from consultancy, survey, design, investment analysis to installation, operation and warranty – maintenance.
Together with DAT, your solar power investment shall become simpler. You just need to request, we shall do everything for you.

Consultants

Efficient design

Feasibility assessment

Professional installation

Operation & Delivery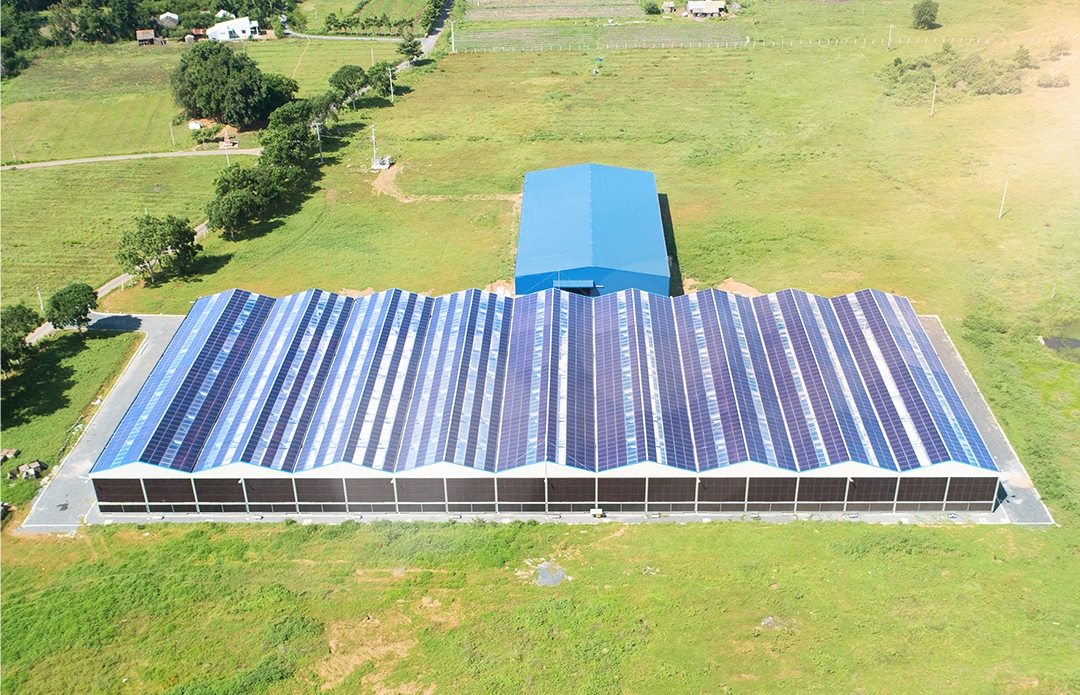 WHY SHOULD YOU CHOOSE DAT?
Solar power system operates with high efficiency, safety for 30 years and quick payback, mainly depends on the consulting, design, solution implementation and equipment selection.

Solar power systems operate with high efficiency, safety for up to 30 years and fast payback

15+ years of project implementation experience in the field of automation and solar power

Our team of engineers are trained in renewable energy at prestigious UK universities

Providing products of the top 3 leading brands in the world

After sales service "More Luxurious Than American And Better Than Germany"

Design green buildings your way
DAT has over 15 years of experience
DAT is a solar power solution provider with a team of engineers trained in renewable energy at prestigious universities in the UK and Vietnam.
With 15+ years of experience in project implementation in the field of solar power and automation, DAT best meets the rigorous technical standards for many solar power projects of commercial and government companies. government, schools, factories, hotels, resorts…
See more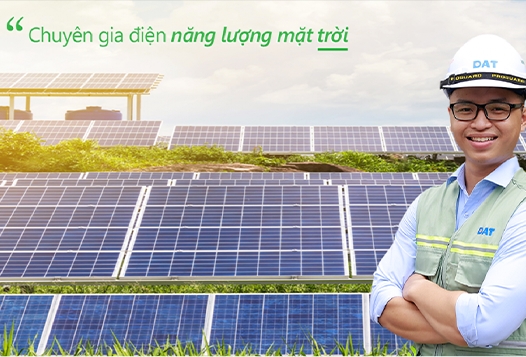 Case Studies
We are committed to serving customers with a "heart" of enthusiasm and a high sense of responsibility!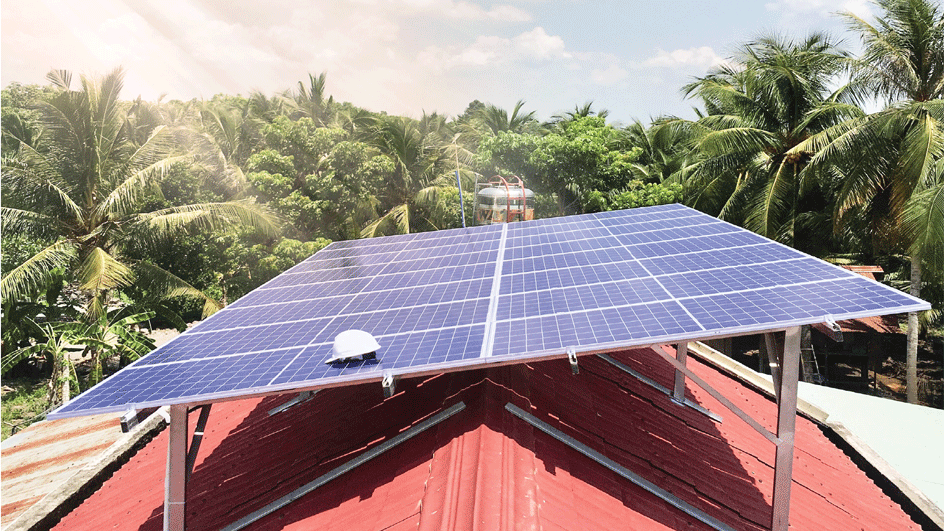 Agriculture
Solar pump watering plants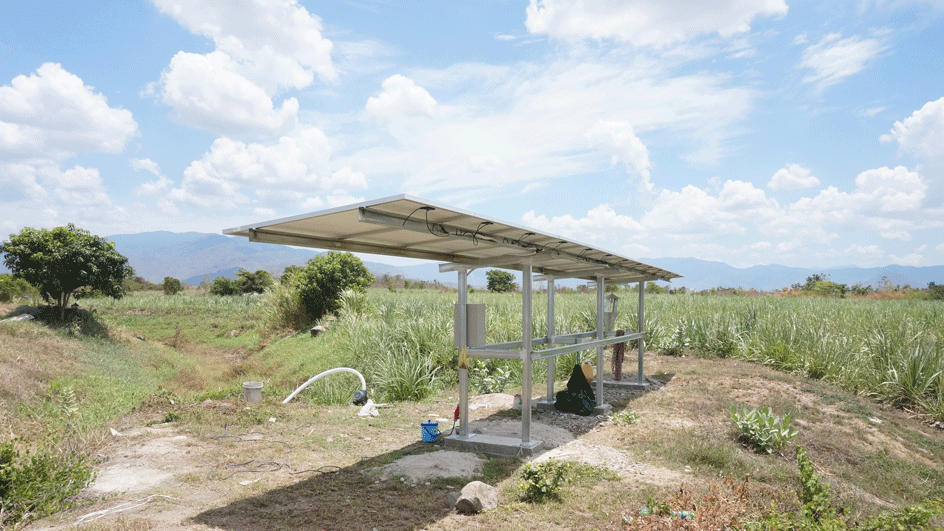 Agriculture
Pumping solar energy on sugarcane farm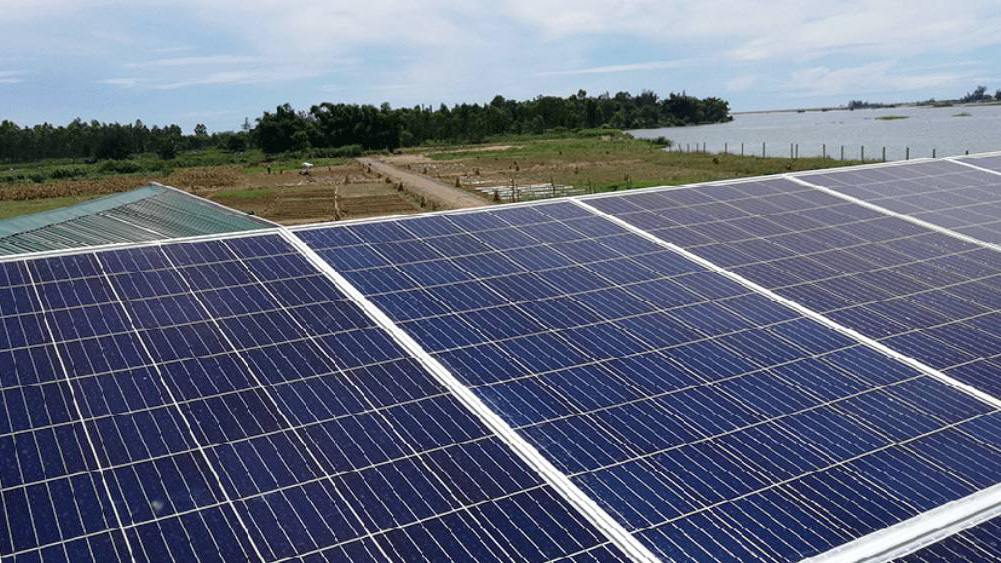 Agriculture
Pumping solar energy to produce high-tech clean vegetables

PROCESS INSTRUCTIONS
01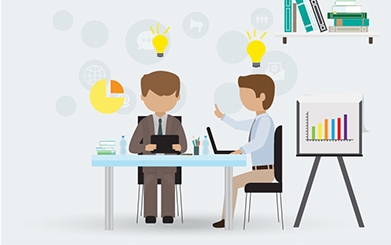 1. Investment consulting
Introducing solutions, equipment and technology. Consulting the most effective solution with the needs and conditions of customers.
The investor will know the maximum capacity that can be installed and the expected output that the system brings, and have specific data for the investment problem.
02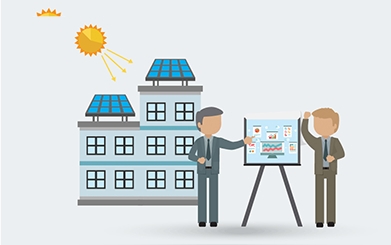 2. Survey & Design
Experts conduct field surveys, analyze lighting conditions, shadows, area and angle of inclination to optimize the system.
The survey results were designed by engineers, system design, and payback calculation and financial analysis.
03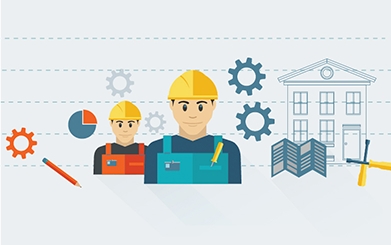 3. Construction and installation
DAT's construction team directly deploys and installs, ensuring consistency with the design.
The project management department inspects, supervises the construction, monitors the project progress and works with the investor to check and accept the system.
04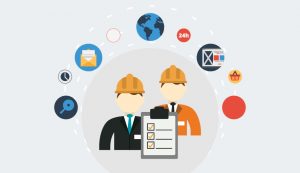 4. System warranty and maintenance
DAT guides the operation, transfers technology, helps customers to master the system.
DAT engineer team supports monitoring and monitoring the system with customers. Committed to equipment warranties, performance and long-term technical support.