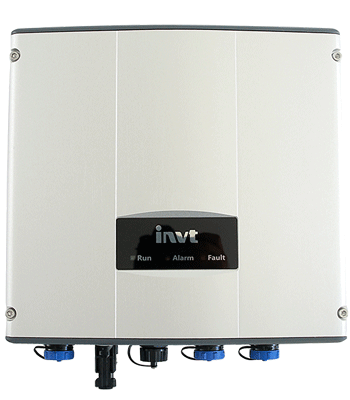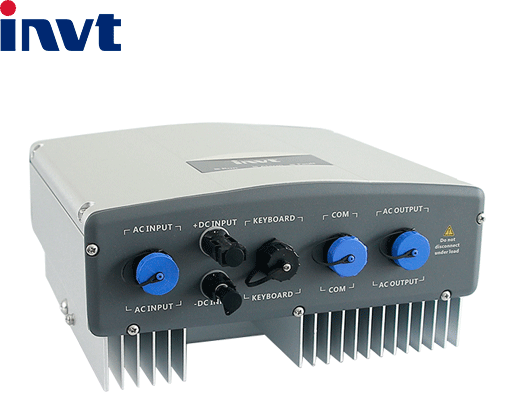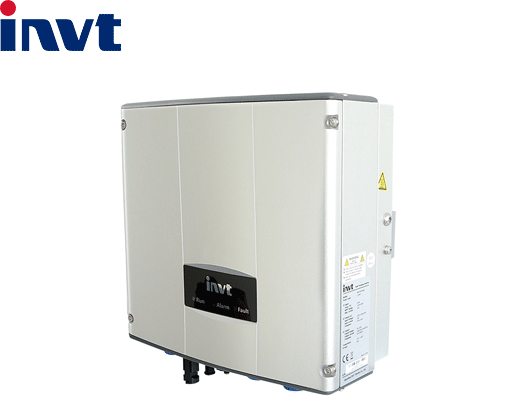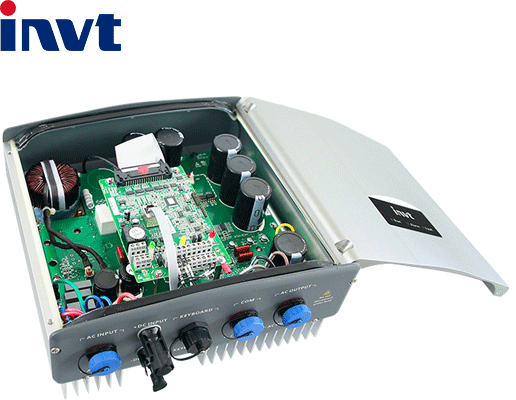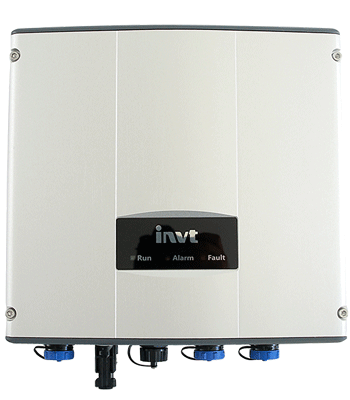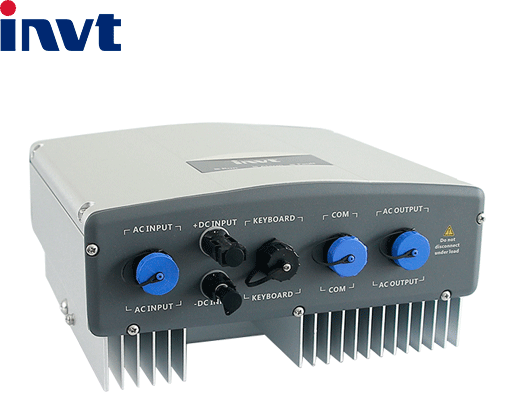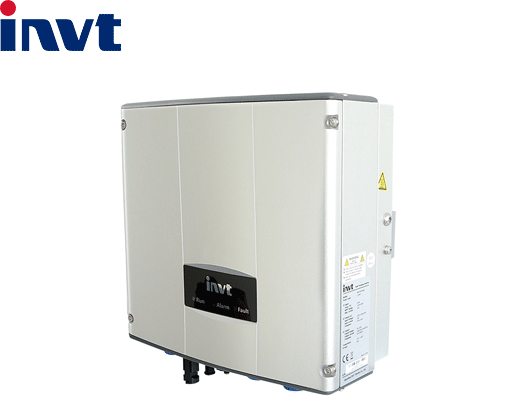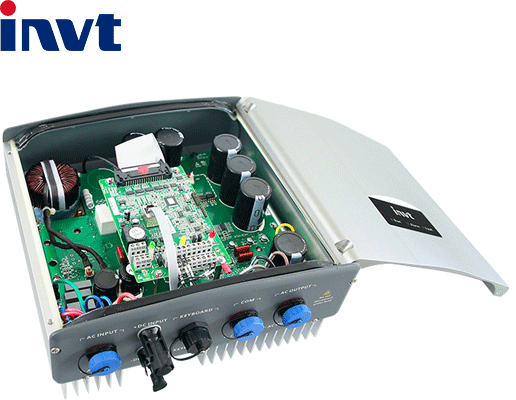 BPD Series Solar Pump Inverter
BPD series solar water-pump inverter adopts the dynamic VI MPPT technology and motor control technology, and is suitable for AC water pumps with prompt response, high efficiency and stable performance.
Yêu cầu báo giá
Specifications
Power range: 0.75 ~ 2.2 kW
Cooling mode: Natural cooling
Brand: INVT
Protection level: IP65
Display: External LED keypad
Communication mode: RS485/ Single Digital
input/ Analog input (0 – 10 V)
See detailed specifications
Model

BPD0K7TN

BPD1K5TN

BPD2K2TN

BPD0K7TNAC

BPD1K5TNAC

BPD2K2TNAC

DC input side

Max DC voltage (V)

300

450

300

450

Starting voltage(V)

80

100

80

100

Min operating voltage(V)

60

80

60

80

Recommended MPPT voltage(V)

80-250

120-400

80-250

120-400

Number of inputs

Single :MC4

Max DC input current(A)

9

12

12

9

12

12

Max DC input current(A)

Input voltage (Vac)

NO

220/230/240(1PH)-15%+10%

Input frequency (Hz)

NO

47-63

AC input terminal

NO

1P2L

AC output side

Rated power (W)

750

1500

2200

750

1500

2200

Rated current (A)

5.1(1PH)

10(1PH)

14(1PH)

5.1(1PH)

10.2(1PH)

14(1PH)

Output voltage (Vac)

0~input voltage

1P2L/3P3L

Output frequency (Hz)

1 – 400

Control performance

Control mode

V/F

Motor type

Asynchronous motor

Other parameters

Dimension (L*W*H) (mm)

280 × 300 × 130

Weight (Kg)

≤ 10.5

Protection level

IP65

Cooling mode

Natural cooling

HMI

External LED keypad

Communication terminal

External communication

RS485/Single Digital Input/Analog Input (0-10V)

Certification standard

Certification:CE ;IEC61800-3 C3

Operating environment

Ambient temp

(-25 ℃~60℃ derate if the temp is above 45℃)

Operating elevation

3000m(derate if the elevation is above 2000m)

Warranty

18 months

Recommendation of configuration of solar panel system

250W(Open circuit voltage 38V ± 3V)

4*1

8*1

11*1

4*1

8*1

11*1

300Wp (Open circuit voltage 45V ± 3V)

3*1

6*1

9*1

3*1

6*1

9*1
DAT Solar – Premier Partner of INVT Group
With more than 400 experienced employees always ready to support 24/7 before and after sales, DAT Solar is committed to ensuring the quality of all products distributed nationwide and providing smart solutions to help customers save time and costs.
Another reason for you to rest assured to put your trust in us:

15+
Year Of Experiences

400+
Staff

9500+
Solar power system with a total
capacity of 560MW nationwide

10+
10MW inverter
are always available
ACCOMPANY DAT TO "GREEN" VIETNAM WITH SOLAR POWER YOUR WAY!
Effective pumping technology for agriculture
Reliable
Monolithic aluminum alloy case, luxurious, natural cooling
Waterproof P65 protection design without fan, convenient installation, no maintenance fee
Use superior components to ensure stable operation of the grid-tied inverter, MOSFET chip, DC switch from Germany, capacitor and Relay from Japan
Products have warranty insurance, provided by internationally famous insurance company (AIG)
Smart
The function of using solar power to run water pump with capacity from 1 HP to 3 HP, automatically transfer into the grid in case of lack of solar power.
Intelligent digital control, flexible adjustment and multiple pumping speed settings. Besides soft start function, it also integrates the protection functions of lightning, overvoltage, overcurrent and overload, etc.…
Low starting DC voltage and wide input voltage range help reduce the number of solar panel and significantly reduce investment cost.
With bypass function, supporting the 1-phase 220 V grid input and diesel engine; control module according to multiple water levels and start/stop diesel engine control module (optional).
Easy to use
Directly control 220V 1-phase and 3-phase water pump motors.
Compatible for many types of solar panel and different solar panel array configurations.
INVT – Inverter brand present in 60 countries in the world
INVT is a high-tech corporation in the field of automation and solar power, INVT brand is developed throughout 60 countries worldwide. INVT uses German components and technology. All product manufacturing processes are strictly inspected and certified with the quality certificate of TÜV SÜD system. The product is manufactured in accordance with CE standards for the European market and UL for the North American market…
QUALITY SAFETY CERTIFICATE

Products meet technical quality standards of TUV SUD system (Germany)

INVT strictly adheres to the restriction of substances harmful to humans and the environment in production.

Products are recognized to ensure high quality according to European standards. Canadian Solar panels have met the standards of safety, health, life and environmental protection. Products are allowed to be sold in countries of the European Economic Area (EEA, etc.)

The product has been quality tested by the VDE Testing and Certification Institute based in Offenbach (Germany), one of the world's most famous testing organizations for electrical and electronic products.