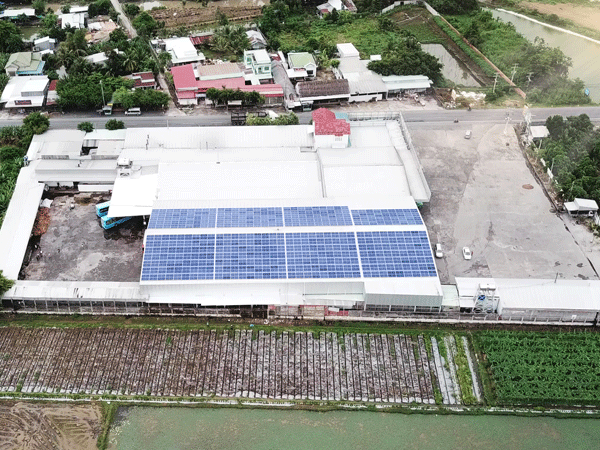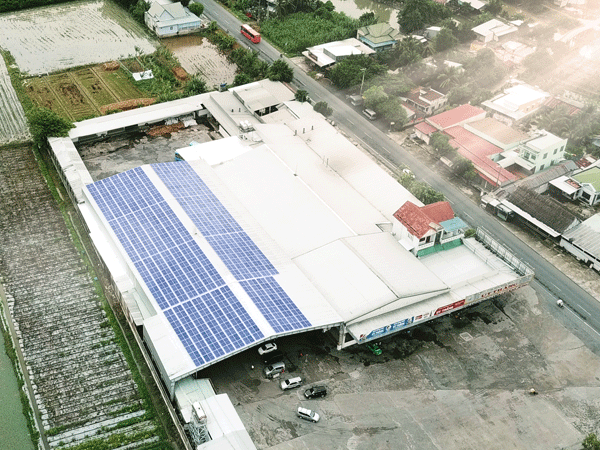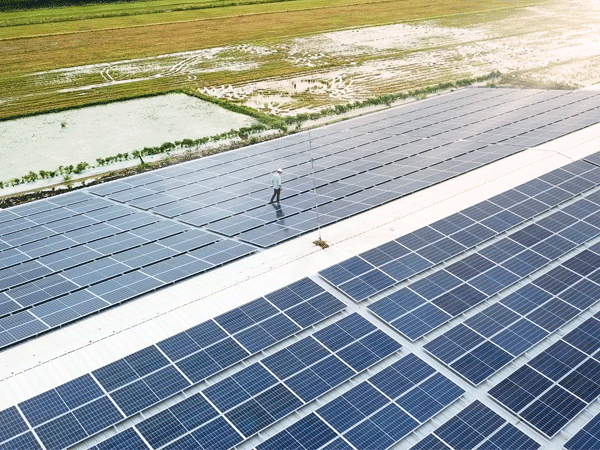 The next stop for the super-converter duo
Together with its partners, DAT is spreading high-efficiency clean energy across the country with a super-converter duo, including Canadian Solar panels and iMars INVT inverters.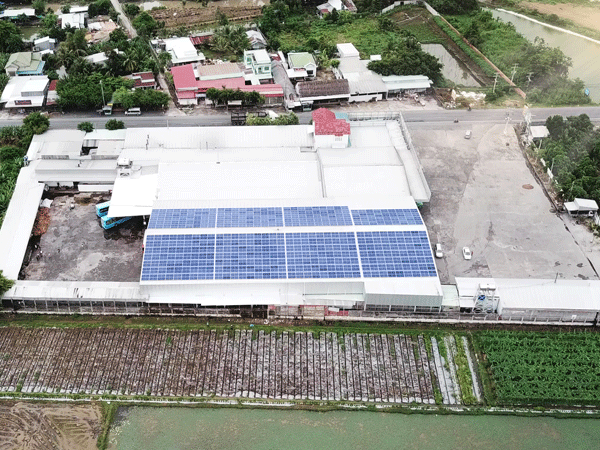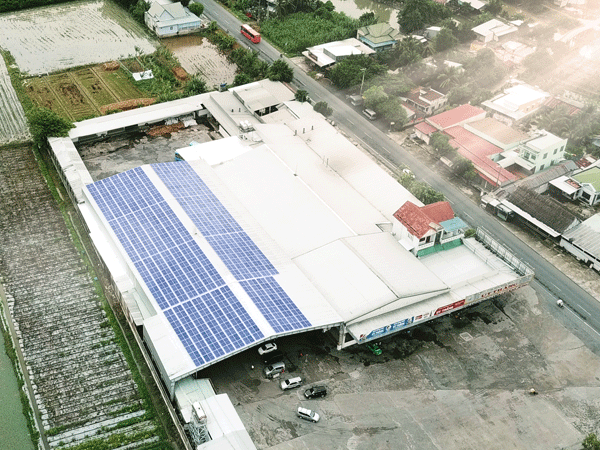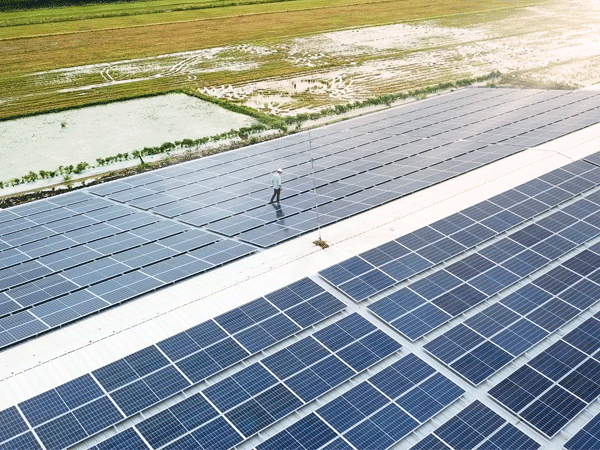 Verification on multiple projects
SUPER CONVERTER DOUBLE APPLICATION GENERATES 36MWH OF SOLAR POWER PER MONTH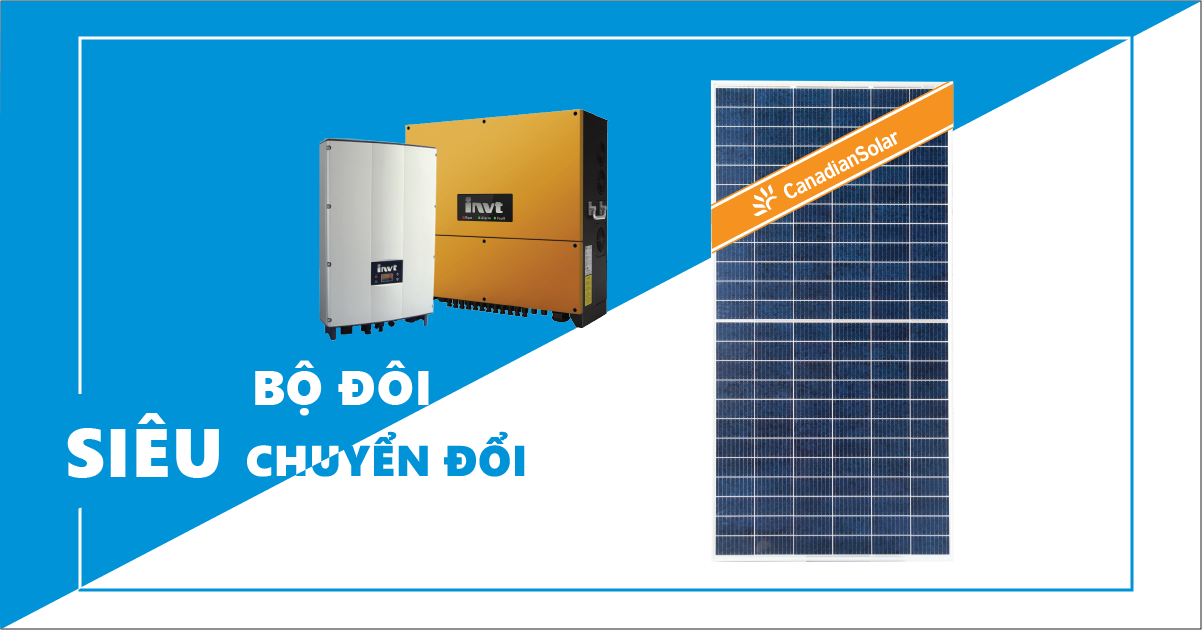 Next destination
Ut Thang Rest Stop is a pretty famous place on the way from Dong Thap to Ho Chi Minh City. This is also the famous spring rolls factory in the region. In order to take its brand image one step further and also reduce production and business costs, Ut Thang Rest Stop has decided to use a solar power system to run his business more efficiently.
After surveying, DAT Solar and its partners decided to use Canadian Solar solar panels and INVT iMars inverter to optimize the efficiency of the solar power system here. Not only helps to increase the output of electricity, but this duo also helps prolong the time of profit from solar power for owners, with a stable operation time of over 25 years.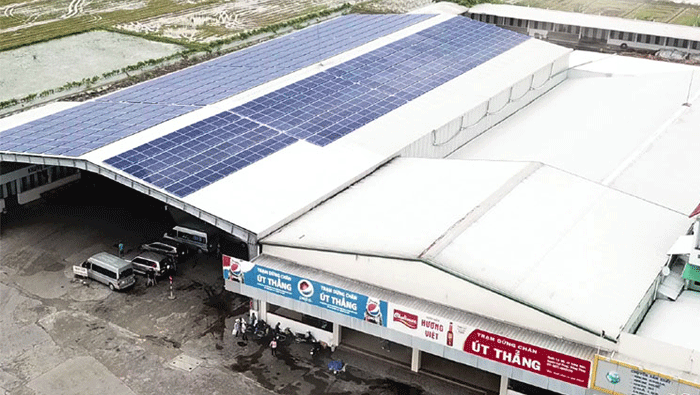 300kWp capacity, generating 36MWh of electricity per month
The Canadian Solar brand affirms its position by providing the market with the top 3 solar panel capacities in the world. Besides, the prestigious organization HIS Markit Customer Survey also rated this as one of the best performance/price panels on the market for many years. This manufacturer has been pioneering in researching, improving and applying many breakthrough new technologies for many years, which significantly increases power output such as Black Silicon, Multi Busbars, PERC, Half-cut cells…850 by exclusive patents in the field of solar power that most clearly shows the innovation efforts of this Canadian brand.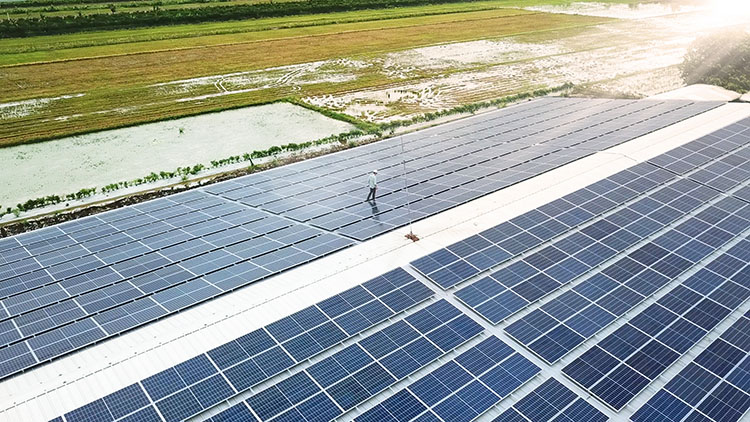 Equally, INVT is a high-tech corporation operating in hi-tech fields such as drives – automation, solar energy, intelligent elevator control, robotic systems, electric car control , high-speed trams and smart charging systems for electric vehicles. With 12 research centers, more than 800 R&D engineers, 9 modern manufacturing plants, 820 inventions and 220 software copyrights, INVT has created high-end inverter products that are trusted in over 60 countries, has an almost absolute conversion efficiency, up to 98.6%.
Thanks to such outstanding features, the 300kWp solar power system at Ut Thang Rest Stop generates up to 36MWp of electricity per month, helping to minimize the use of grid electricity during peak hours (electricity price for business during peak hours is VND 4,587/1kW). According to calculations, this business only takes about 4.5 years to recover all its investment, and then can continue to benefit from this clean energy system for over 25 years.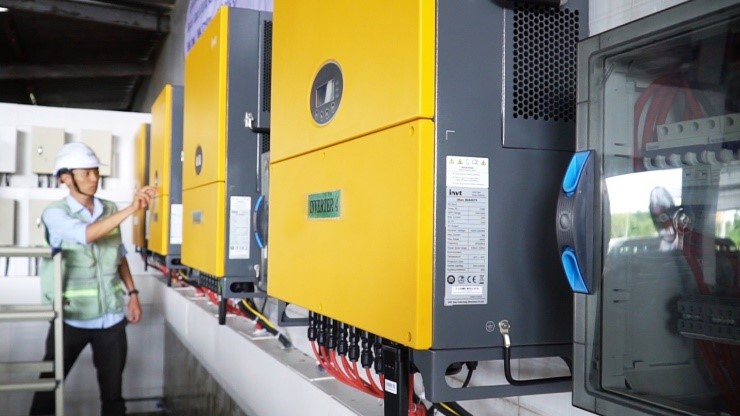 If you want to become an effective solar power investor, with a system that achieves high efficiency and output, immediately contact DAT Solar via hotline 1800 6567. We are ready to accompany you for the entire project life cycle.
DAT TECHNOLOGY CO., LTD
Headquarter:
B163, Quarter 3, Nguyen Van Qua, Dong Hung Thuan Ward, Dist.12, HCMC
Ha Noi Branch::
05-10A, Hoang Mai Industrial Park, Hoang Van Thu Ward, Hoang Mai Dist., Hanoi
Can Tho Branch:
146 Bui Quang Trinh St., Phu Thu Ward, Cai Rang District, Can Tho
Hotline: 1800 6567
Email: solar@dattech.com.vn
Website: www.datsolar.com