10.10.2020
FACTORY ROOF RENT SOLUTION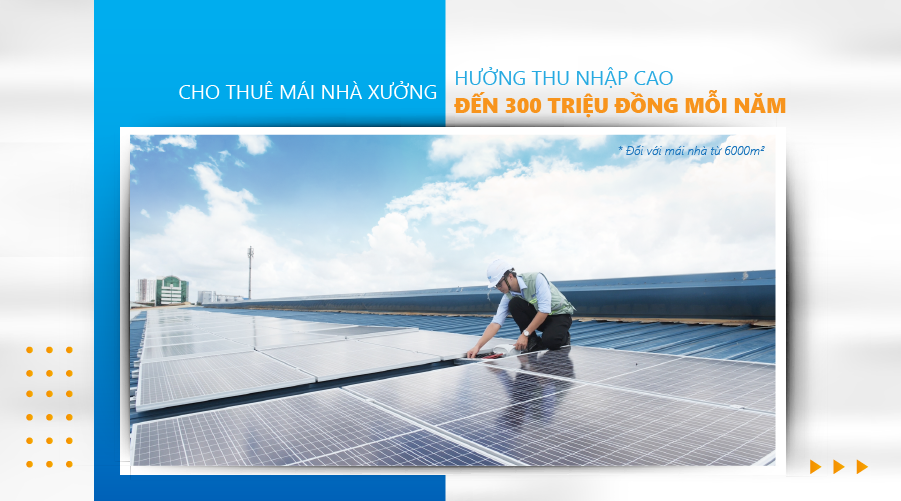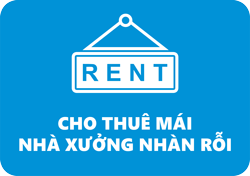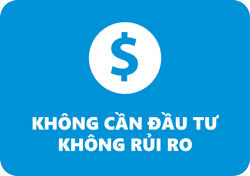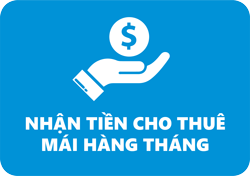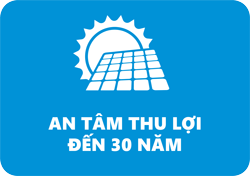 When having a factory roof from 5000-6000m² and meeting some investment criteria, enterprises can rent out their idle roof for an additional source of income.
NO INVESTMENT NEEDED, NO RISK
In the model of renting a solar power installation, the financial investment partner will be responsible for the entire cost of installing the solar power system on the roof of the enterprise's factory. Meanwhile, DAT Solar will take on the role of installation, carrying out procedures for EVN grid connection and maintenance to help the system operate stably and achieve high efficiency.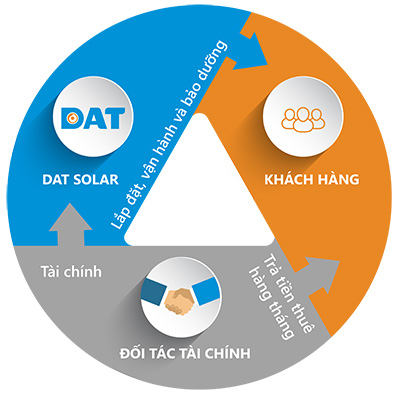 Roof rental model
---
GET INCOME UP TO VND 300 MILLION  PER YEAR, REST ASSURED TO GET PROFIT UP TO 30 YEARS
Enterprises will be paid monthly roof rent by DAT Solar's Financial Investment Partner as a percentage of revenue due to the sale of all generated electricity from the solar power system to EVN or enjoy a fixed rent per m2. Specifically, with roof space from 6000m², enterprises can enjoy about 10% of revenue, nearly 300 million per year.
The roof of the factory with solar panels will help reduce the temperature below, keep the warehouse cooler, save electricity, and especially contribute to reducing greenhouse gas emissions and protecting a cleaner green environment.
In addition, after the lease term expires (about 20 years), the solar power system will be handed over to the enterprise for a symbolic price of 1 USD, continuing to benefit for up to 30 years.
WHY CHOOSE DAT SOLAR?
DAT Solar is a member brand of Dat Technical Co., Ltd. (DAT), established in 2006, is a leading product supplier and solution developer in Vietnam in high-tech fields such as: Automation, Elevator Control, UPS and Solar & ESS.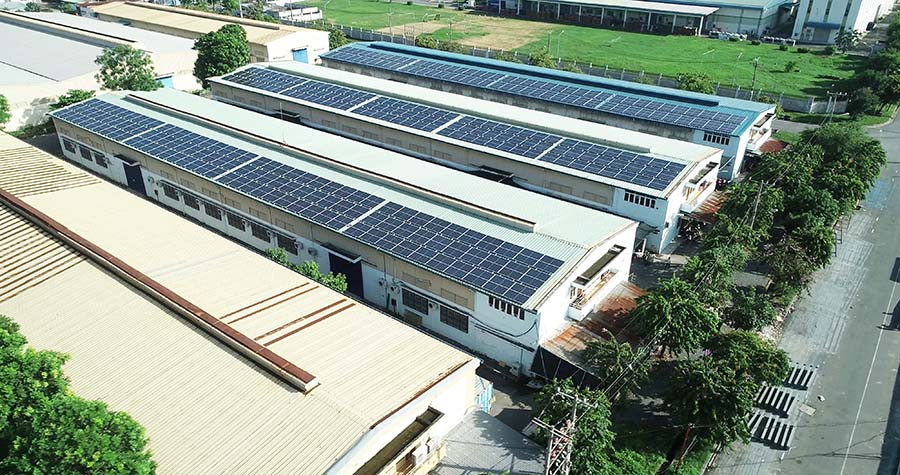 Currently, DAT is a strategic partner of many financial investment funds, providing ESCO solutions, renting factory roofs, providing financial loans for installing solar power with criteria that are very suitable for the Vietnamese market. When cooperating with DAT Solar, customers will enjoy the highest policy.

15+ years of experience.


400+ equivalent to 41% of highly qualified engineers.


10.000+ business customers.


9500+ solar power systems with total capacity of 560MW installed nationwide.


24/7 consulting support and lifelong companionship of the project.
We are also:


Authorized partner of

,  general representative of

in Vietnam, commercial partner of


Strategic partner of

---
FOR MORE DETAILS ABOUT PROCEDURES AND WORKING PROCESS