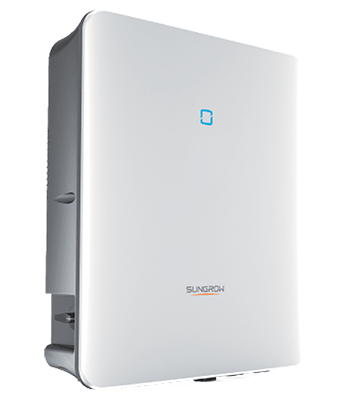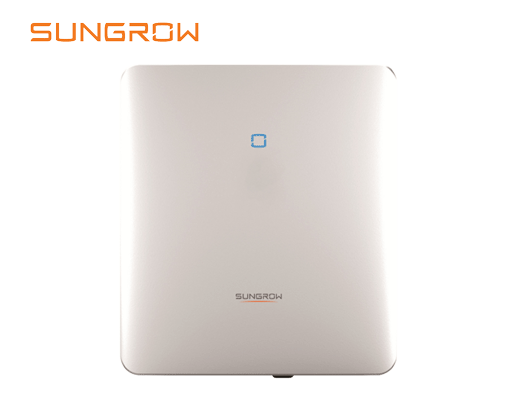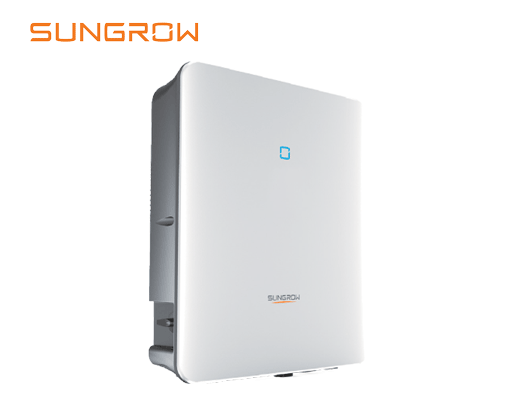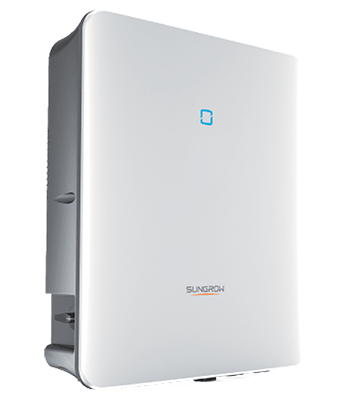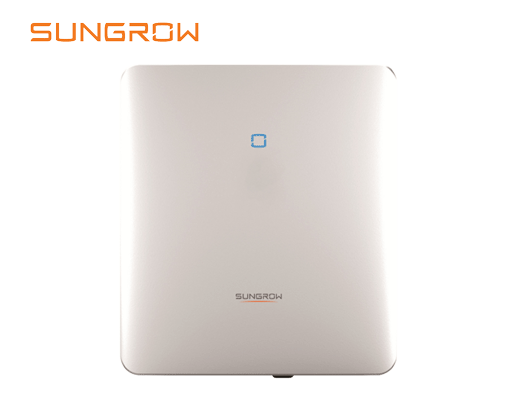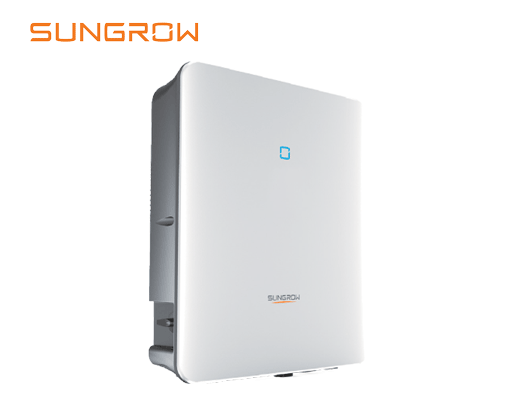 Hybrid Sungrow 6kW 3 phase Inverter
For a solar power solution with storage for households using 3-phase electricity, Sungrow offers a 3-phase hybrid inverter SH6.0RT with many outstanding advantages: The voltage range of the power storage battery is wide from 150~600V; quick switch to backup mode ensures power supply in case of power failure; fast charge/deep discharge to meet the needs of load consumption and better transfer of stored power. Hybrid inverter is also designed to be compact, save installation time and can be configured directly on the phone…
Yêu cầu báo giá
Specifications
| | |
| --- | --- |
| Capacity: 6 kW | Maximum charge/discharge efficiency: 98.2% |
| Trademark: SUNGROW | Protection level: IP65 |
| Display: LED | Communication standards: RS485, WLAN, Ethernet, CAN, 4xDI, 1xDO |
See detailed specifications
Starting DC input voltage

MPP voltage range for rated power

No. of PV strings per MPPT

Max. input DC terminal current

Input DC short circuit current

Maximum AC output current

3 / N / PE, 220 / 380 V; 230 / 400 V; 240 / 415 V

Grid rated frequency/Grid operating frequency range

50 Hz / 45 – 55 Hz, 60 Hz / 55 – 65 Hz

Direct current penetration

>0.99 / 0.8 leading to 0.8 lagging

Yes

Anti-reverse feature when power fails

Yes

AC short-circuit protection

Yes

Leakage current protection

Yes

DC fuse (Power storage battery)

III [MAIN], II [PANEL] [BATTERY]

Power storage battery information

Power storage battery type

Voltage of power storage battery

Maximum charge/discharge current

Maximum charge/discharge capacity

Isolation method (solar/electrical storage battery)


No transformer / No transformer

Operating temperature range

Permissible range of relative humidity (non-condensing)

4000 m (>3000 m derating)

RS485, WLAN, Ethernet, CAN, 4×DI, 1×DO

MC4 (Solar Panels) / Sunclix (Power storage battery)

IEC / EN 62109-1, IEC / EN 62109-2, IEC / EN 61000-6-1, IEC / EN 61000- 6-3,IEC /
EN 61000-3, EN 62477-1, VDE-AR-N-4105, AS / NZS 4777.2


3 / N / PE, 220 Vac / 230 Vac / 240 Vac

Total harmonic factor output voltage

Time to switch into emergency mode

Peak output power, withstand time

7200 W / 7200 VA,5min
10000 W / 10000 VA,10s

* Depending on the connected power storage battery
PREMIUM FEATURES OF OUR PRODUCTS
Flexible application
The voltage range of the power storage battery is wide from 150 ~ 600V
Support parallel connection and communication between inverters
Provides 100% of unbalanced loads in standby mode
Energy autonomy
Fast failover to ensure power supply in case of power failure
Fast charge/discharge to meet demand for better storage power consumption
Intelligent management
Optimize self-consumption with built-in EMS kit
Free online monitoring enhances power management for users
Remote software updates and custom settings
Easy to install
Unique connectors save installation time
Configure settings directly on the phone
Compact and lightweight design.
WHY CHOOSE DAT SOLAR?
Be a strategic partner and authorized distributor of Canadian Solar, LONGi, Sungrow, SMA, INVT.
DAT technical service center authorized by manufacturers to guarantee genuine products in Ho Chi Minh, Hanoi, Can Tho.
All products provided by DAT Solar have genuine electronic warranty. Customers can install and check the warranty period and policy at the DAT Portal App on Google Play (Android) or Apple Store (IOS).
If you purchase DAT Solar's products/solutions, you will be trained, coached in knowledge of solutions and deployment techniques with the direct participation of a team of experienced DAT Solar experts and engineers in providing and designing, deploying more than 10,000 solar power systems.
Become a Partner: DAT Solar is committed to providing a full package of products/solutions, companion and support in terms of policies, tools, training, customers and techniques.
Large warehouse, ready goods: Especially in terms of equipment sources, DAT Solar invested in a large warehouse in Ho Chi Minh City, Hanoi, and Can Tho, about 10MWp of batteries and tens of thousands of inverters are always available at competitive prices, helping partners not to waste time and money on importing and storing equipment.
Strategic partners of financial groups: Shire Oak International, Hexagon Peak, Green Yellow, OCB bank.
Strategic partner of Power Service Company HPSC, SPSC; Viettel Construction
With more than 400 experienced employees always ready to support 24/7 before and after sales, DAT Solar is committed to ensuring the quality of all products distributed nationwide and providing smart solutions to help customers save time and costs.
Another reason for you to rest assured to put your trust in us:

15+
Year Of Experiences

400+
Staff

9500+
Solar power system with a total
capacity of 560MW nationwide

10+
10MW inverter
are always available
QUALITY SAFETY CERTIFICATE

Products meet technical quality standards of TUV Rheinland (Germany)

Products are recognized to ensure high quality according to European standards. Canadian Solar panels have met the standards of safety, health, life and environmental protection. Products are allowed to be sold in countries of the European Economic Area (EEA, etc.)

The product is recognized as complying with the safety requirements of the applicable Australian Standards