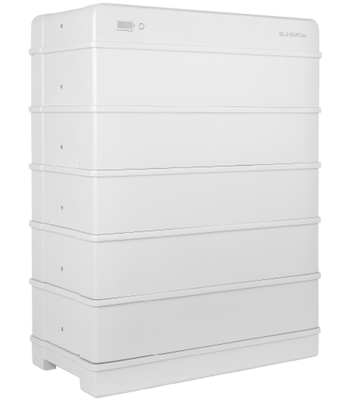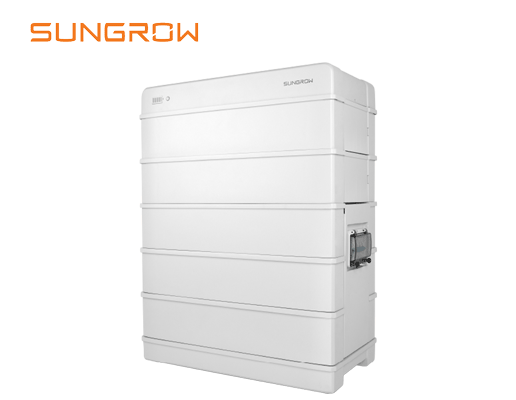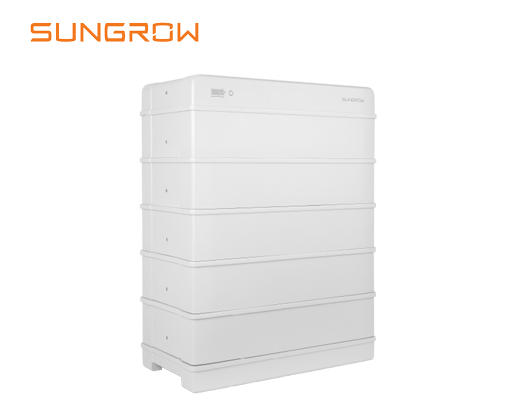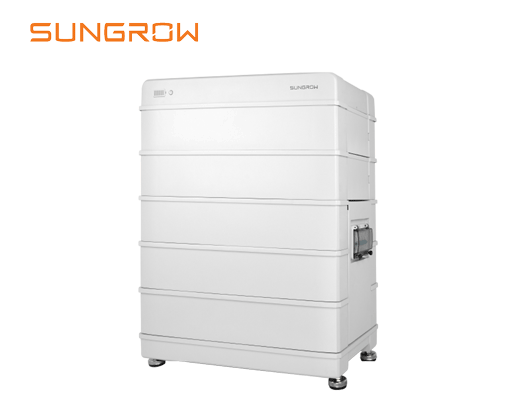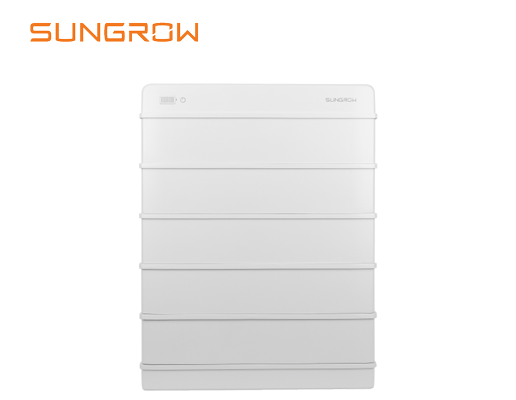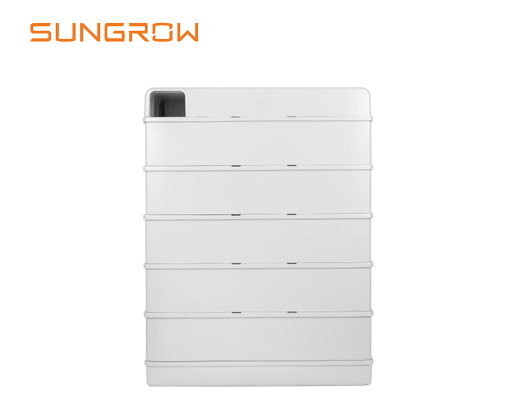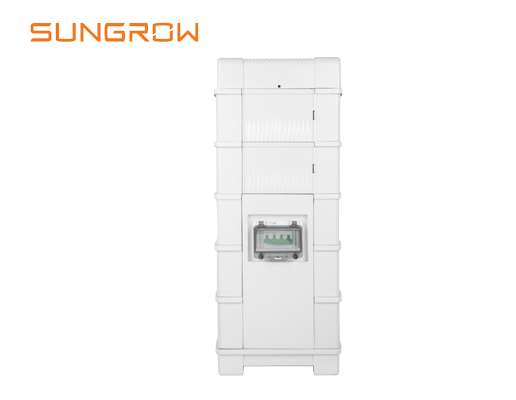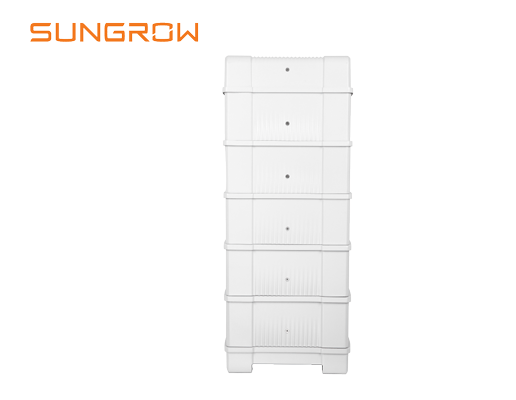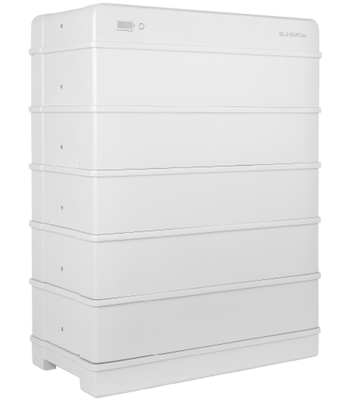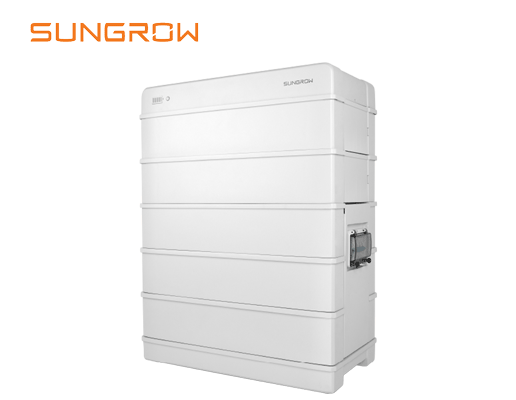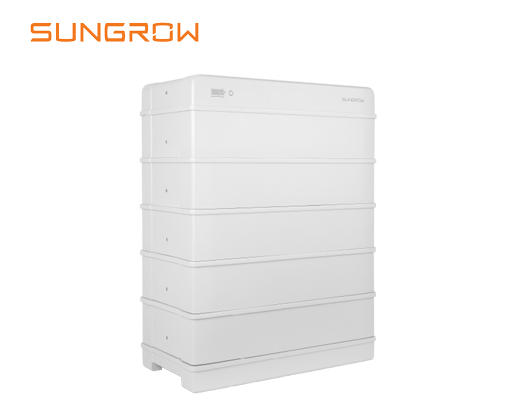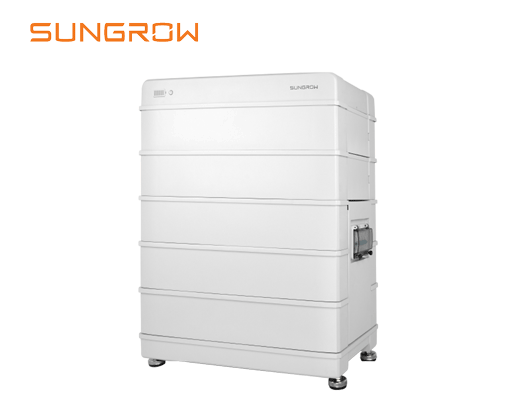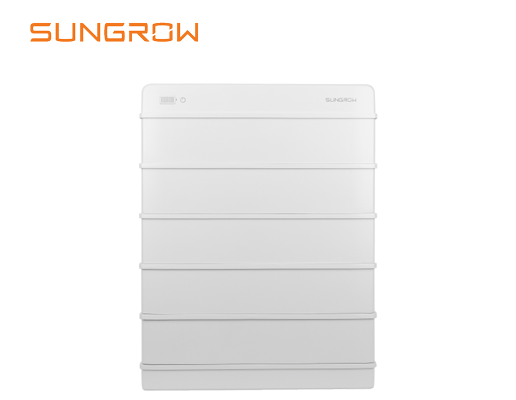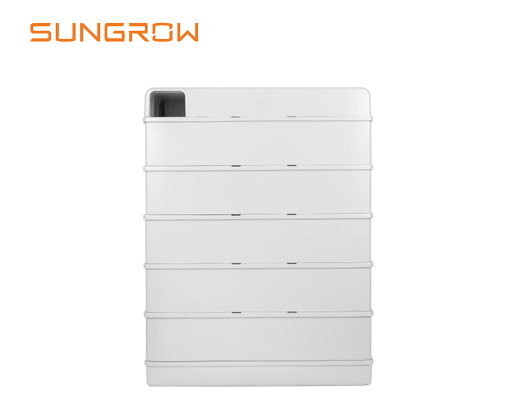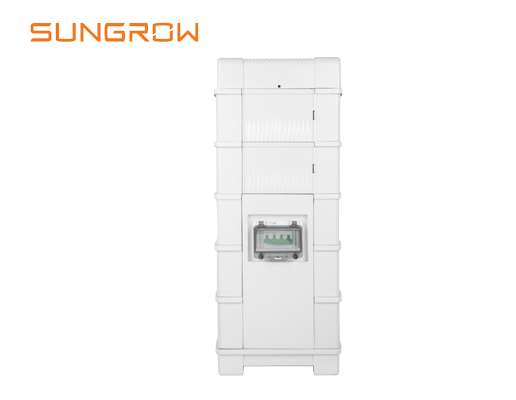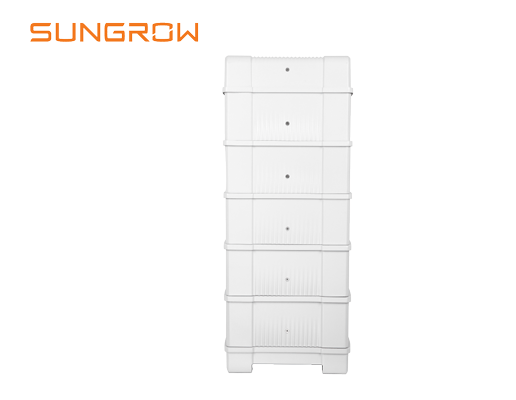 Sungrow 25.6KW Energy Storage Battery
High voltage LFP energy storage batteries are applied in grid-tied solar power systems (On-Grid), grid-independent solar power systems (Off-Grid), solar power systems with storage (Hybird), energy storage system. Suitable for LFP energy storage battery to ensure maximum lifespan; the design creates flexibility, supporting 3 – 8 modules per compartment, up to 4 parallel compartments; wide range of stored energy from 9 to 100 kWh; high efficiency with 30A max charge & discharge current, etc.
Yêu cầu báo giá
Specifications
| | |
| --- | --- |
| Capacity: 25.6 kW | Charging & discharging current: 30A max |
| Trademark: SUNGROW | Protection level: IP55 |
| Display: LED | Communication standards: CAN |
See detailed specifications
Model
SBR256
Technical specifications
8 modules
System data
Power storage battery type
LiFePO4 (Lithium Iron Phosphate Battery / LFP) Prismatic Cell
Power storage battery module
3.2kWh, 33kg, 625 x 130 x 330 mm (WxHxD without handle)
(Available) electricity *1
25.6 kWh
Rated voltage
512 V
Operating conditions
448 – 584 V
Maximum charge/discharge current: continuous
30 A
Maximum charge/discharge current: 10 second pulse
42 A
Display
SOC value and operating status
Communication method
CAN
Protective equipment
Overvoltage/undervoltage protection
Yes
Over-current protection
Yes
Over-heat/over-cold protection
Yes
Leakage current protection
Yes
DC on/off
Yes
DC fuse
Yes
General data
Dimensions (W*H*D)
625x1195x330 mm
Weight
279 kgs
Installation location
Indoor/Outdoor
Mounting method
Just to stand on the floor
Operating ambient temperature range
Charge: 0 to 50 ℃
Discharge: -20 to 50 ℃
Protection level
IP55
Permissible range of relative humidity
0 – 95% (non-condensing)
Max. operating altitude
Up to 2000 m
Cooling method
Natural cooling
Certificate
CE, CEC, IEC 62619, IEC 62040, JIS C 8715-2, UN38.3
Warranty period *2
10 years
Extended features
Up to 4 parallel sets (required additional junction box)
*1 Test conditions: 25 degrees Celsius, 100% depth of discharge (DOD), 0.2C charge & discharge
*2 Refer to power storage battery warranty letter for conditional application
PREMIUM FEATURES OF OUR PRODUCTS
Safe
Lithium iron phosphate battery
Multi-layer protection design and strict safety certification
Flexible
Expandable power storage throughout the operating life
Supports 3-8 modules each, up to 4 parallel sets, storage power range from: 9-100 kWh
Easy management
No installation required: Automatic connection to SUNGROW inverter
Smart operation: Remote operation & one-click upgrade
High efficiency
100% usable energy
30 A continuous charging and discharging current
Easy installation
Light and compact, can be installed by only one person
Plug and play, wireless connection between modules
Seamless connection to hybrid inverter
WHY CHOOSE DAT SOLAR?

15+
Year Of Experiences

400+
Staff

9500+
Solar power system with a total
capacity of 560MW nationwide

10+
10MW ESS
are always available