24.03.2021
DAT Solar introduces ESS solution for Businesses, Power plant
The demand for energy storage to have a stable backup power source, switch energy, make the most of clean energy sources of enterprises and power plants is increasing day by day; therefore, the ESS power storage solution is a smart choice, ensuring energy security and high efficiency.
Solar power development goes hand in hand with power storage
Developing renewable energy, especially solar power, is still an effective solution to ensure energy security, replacing fossil fuel sources that are gradually depleting. However, the "rapid" development of solar power also leads to overload on the grid at some point, affecting the national grid transmission system.
Therefore, accelerating the development of solar power needs to go hand in hand with energy storage, helping to shift and allocate power appropriately, maximize solar power output, and reduce load on the grid.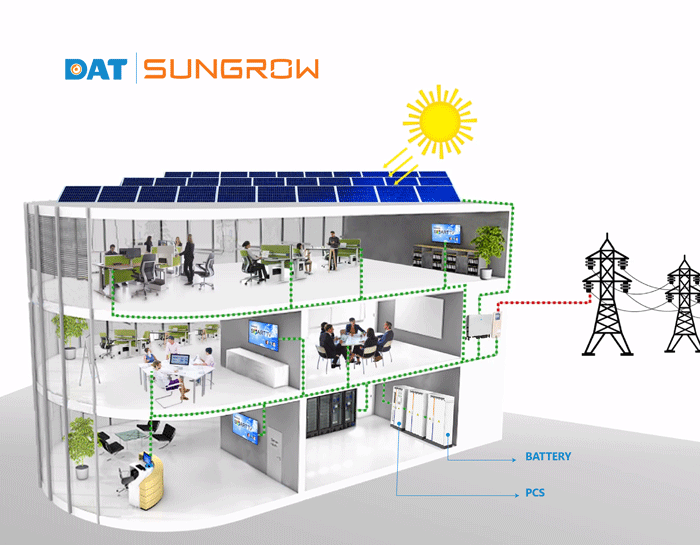 ESS solutions for enterprises, power plants
In early 2021, DAT Solar cooperated with Sungrow to bring the ESS power storage solution to help enterprises use the maximum amount of solar power, store electricity at normal hours to generate and use at peak times to save electricity bill. In particular, the system helps to provide power even when the grid power fails.
Thanks to the large range of storage capacity, the system is like a miniature power plant that can be used on island districts and areas without grid electricity. Besides, this solution can also be combined with transmitters.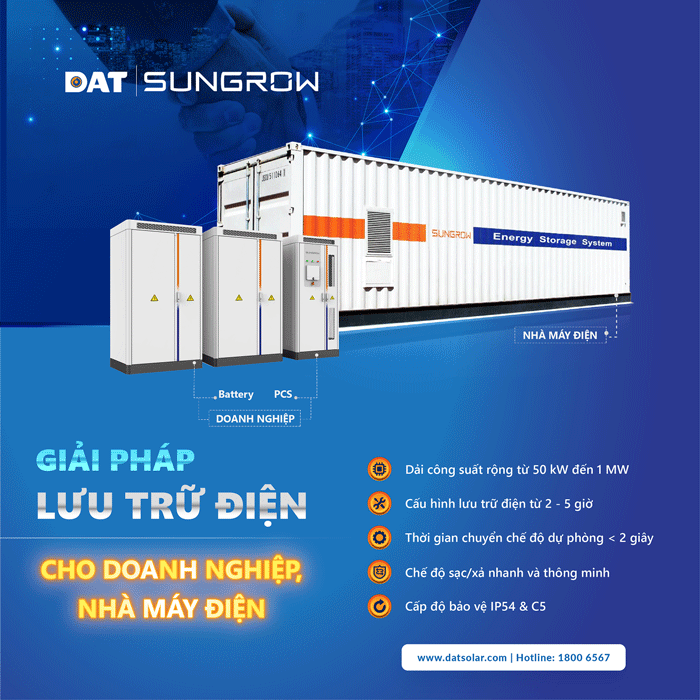 For the ESS solution for enterprises, DAT Solar is distributing to the market a system with a capacity range of 50kW – 1MW; uninterrupted power supply from 2 to 5 hours; short switching time less than 2 seconds; charging mode for battery storage in off-peak hours, normal hours for use in peak hours, etc. In addition, the system is designed in a modular form that can be easily upgraded, maintained, and protected to IP54 and C5 protection levels, safe for outdoor installation.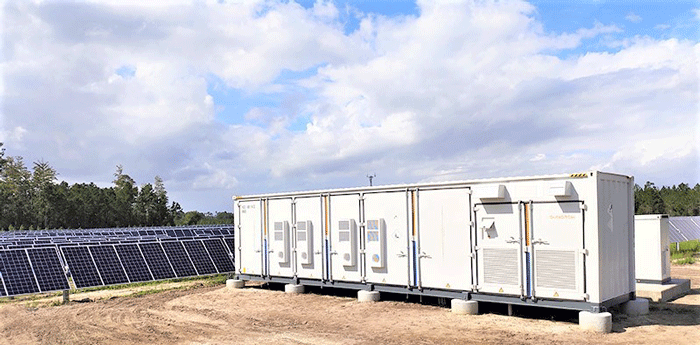 In addition, the ESS solution is also intended for use in solar power plants and wind power plants with a capacity range greater than 1MW, helping to better shift energy, charge and store at the time of the solar power system generating peak capacity and discharging at times of high load demand or at the request of EVN, achieving good efficiency in power system management and operation.
DAT Solar is committed to quality and genuine warranty policy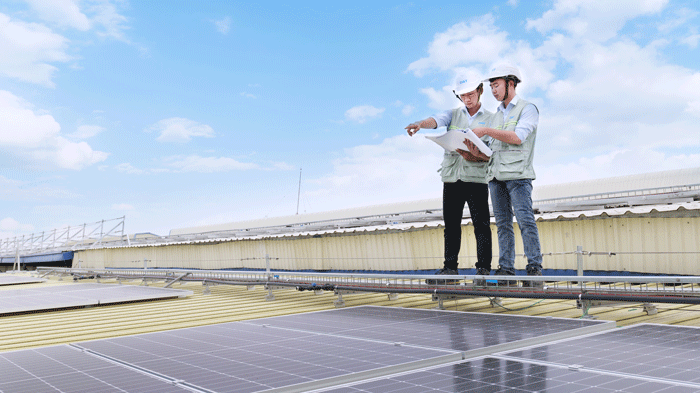 In order to provide customers and partners with ESS  solutions that meet the needs and purposes of use, DAT Solar's team of engineers and solar experts will conduct a survey of load consumption parameters, existing power system structure and the need for back-up of the power source, load time, etc. to advise and offer deployment options, design the appropriate system, optimize operational performance and good management of backup energy sources.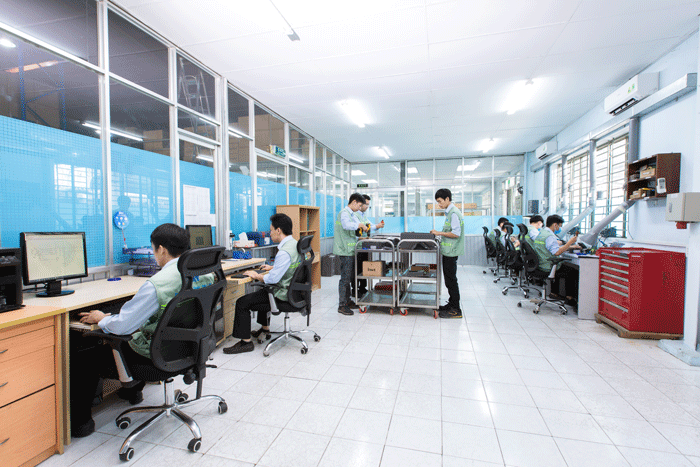 Besides, as an authorized partner of Sungrow in Vietnam, DAT Solar is always committed to bringing quality products, genuine warranty policy, competitive prices, and quick technical support at 3 service centers in Ho Chi Minh City, Hanoi, Can Tho. This helps customers and partners feel more secure when choosing products and solutions at DAT Solar, increasing efficiency, satisfying expectations and saving time and costs.
For more advice on ESS solutions for businesses and power plants, please leave your information in the consultation form below or immediately contact the hotline 1800 6567 (free of charge), support comprehensive 24/7.
DAT TECHNOLOGY CO., LTD
Headquarter:
B163, Quarter 3, Nguyen Van Qua, Dong Hung Thuan Ward, Dist.12, HCMC
Ha Noi Branch::
05-10A, Hoang Mai Industrial Park, Hoang Van Thu Ward, Hoang Mai Dist., Hanoi
Can Tho Branch:
146 Bui Quang Trinh St., Phu Thu Ward, Cai Rang District, Can Tho
Hotline: 1800 6567
Email: solar@dattech.com.vn
Website: www.datsolar.com
Fill in the information for a consultation