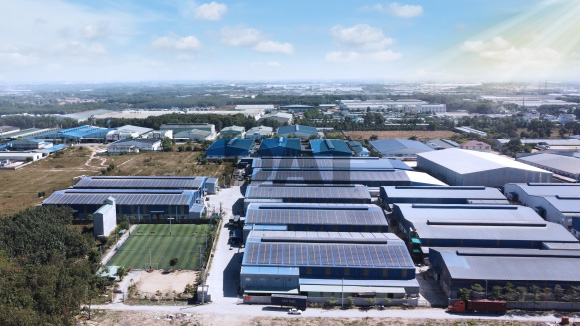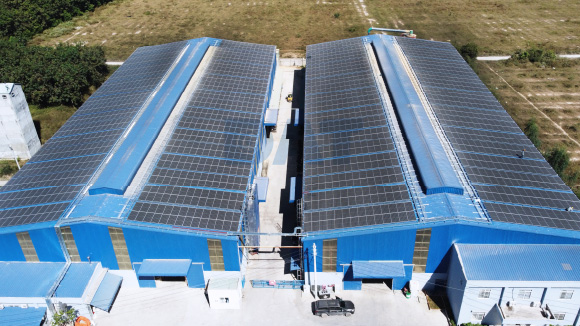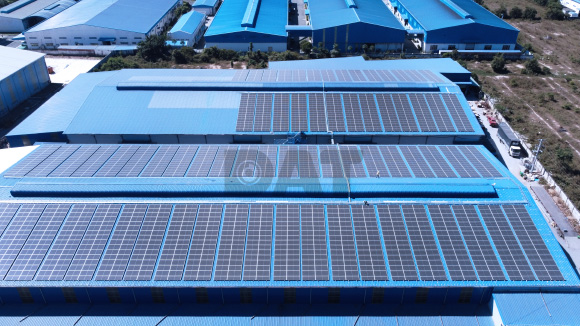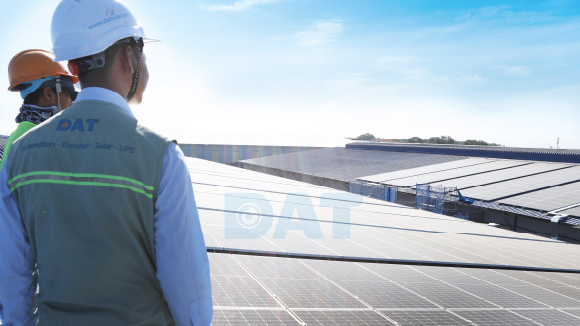 3MWp solar power system in Binh Duong earns nearly 9 billion VND per year
In December 2020, the 3MWp solar power project at the roof of the factory of Phong Thanh Phat company deployed by DAT Solar was officially put into operation and put into use. The project received many compliments from the owner, achieved high efficiency and output, affirming the capacity of the leading EPC general contractor in Vietnam.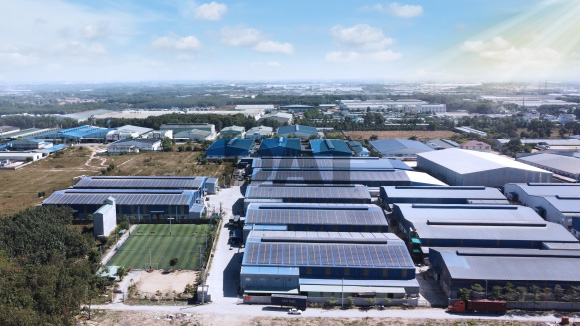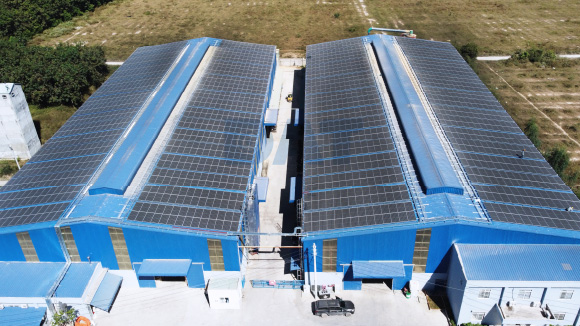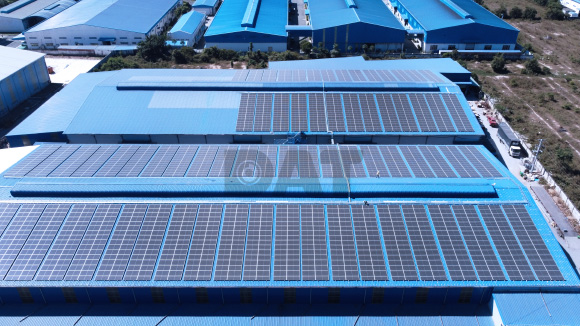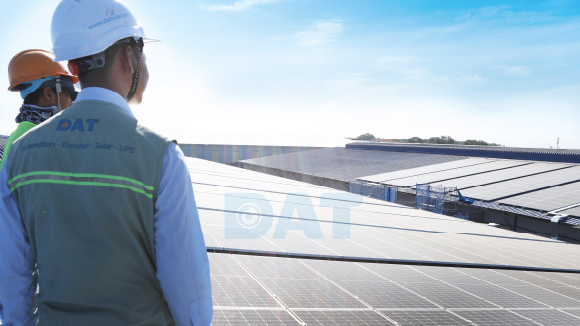 Project overview:
Total power: 3 MWp
The Owner: Phong Thanh Phat Company Limited
EPC general contractor: DAT Solar
Installation location: Factory roof in Binh Duong
Phong Thanh Phat Project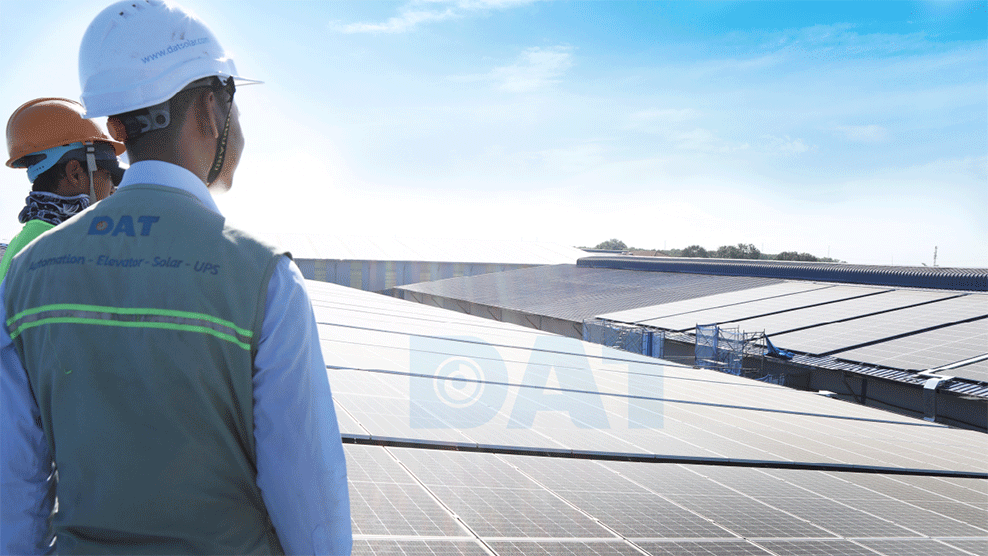 INVESTMENT OPPORTUNITIES
Phong Thanh Phat Co., Ltd is very interested in improving technology, investing in modern equipment to optimize business operations. At the same time, the Company also realized the potential and practical benefits of solar energy, so it decided to invest in a system with a total capacity of up to 3MWp.
Installing solar power has brought double benefits to investment enterprises. In addition to using clean energy to replace the grid, Phong Thanh Phat Company also has an additional source of income by selling excess electricity to Vietnam Electricity (EVN) at the price of UScent 8.38/kWh.
Thanks to more than 15 years of experience, supplying and installing more than 9,500 solar power systems with a total capacity of more than 560MWp in Vietnam, DAT Solar has received the trust from Phong Thanh Phat Company and became the EPC general contractor for this project.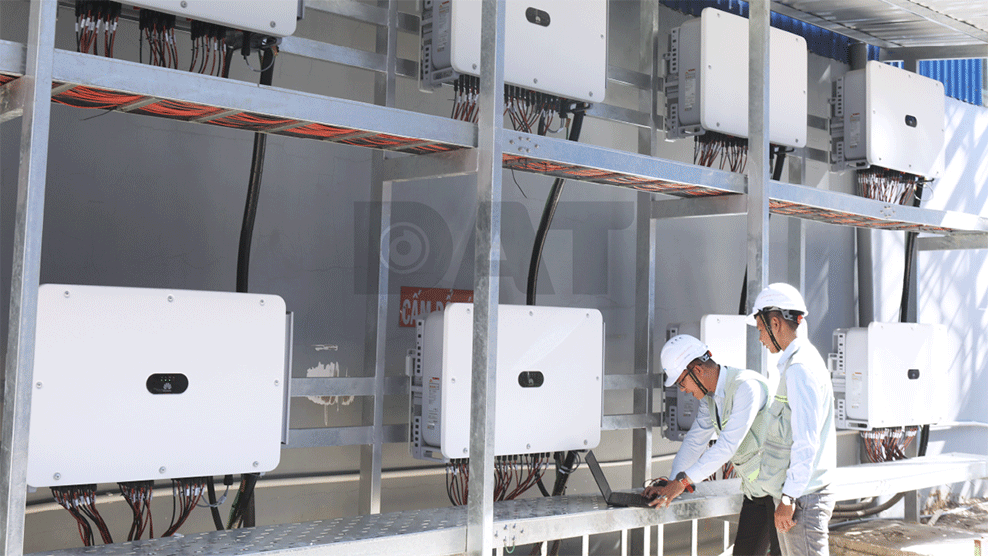 CHALLENGES
In order for the project to operate stably and achieve high output, the owner has set a lot of technical and quality criteria for the project, especially in terms of panels, inverters and peripheral devices. Panels must come from a leading brand in solar power, integrating many of the latest technologies today; the inverter must be suitable for large projects, with a conversion efficiency of over 98%, safe and stable operation.
In addition, at the time when the customer was about to deploy the project, the market was in a state of shortage of solar panels. With outstanding equipment supply capacity, as a strategic partner of major global brands, DAT Solar has met the needs of owners to promptly turn on electricity by December 31, 2020, the time of expiration electricity purchasing power of EVN.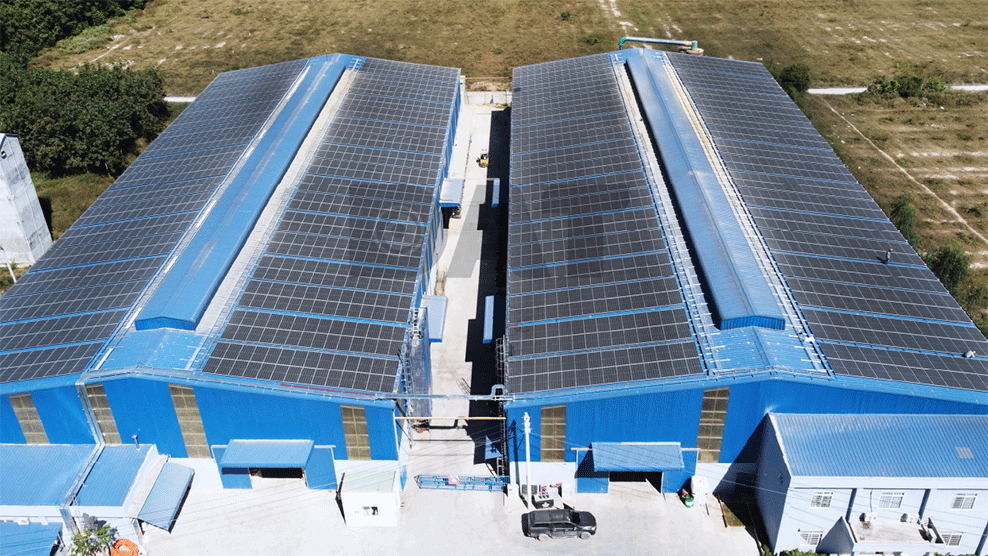 EFFECTIVE SOLUTION
For the owner's expectations about the project's efficiency, DAT Solar's team of experts and engineers have studied the actual situation, surveyed the roof structure, made feasible drawings and removed necessary materials to save investment costs and ensure construction progress. At the same time, prepare the source of the best quality equipment for the project.
The project chooses to use Canadian Solar CS3W-445MS panels that integrate many modern technologies, top 1 in quality, performance/price, suitable for large industrial projects, helping the system operate stably in 25 year life cycle and optimum performance and output.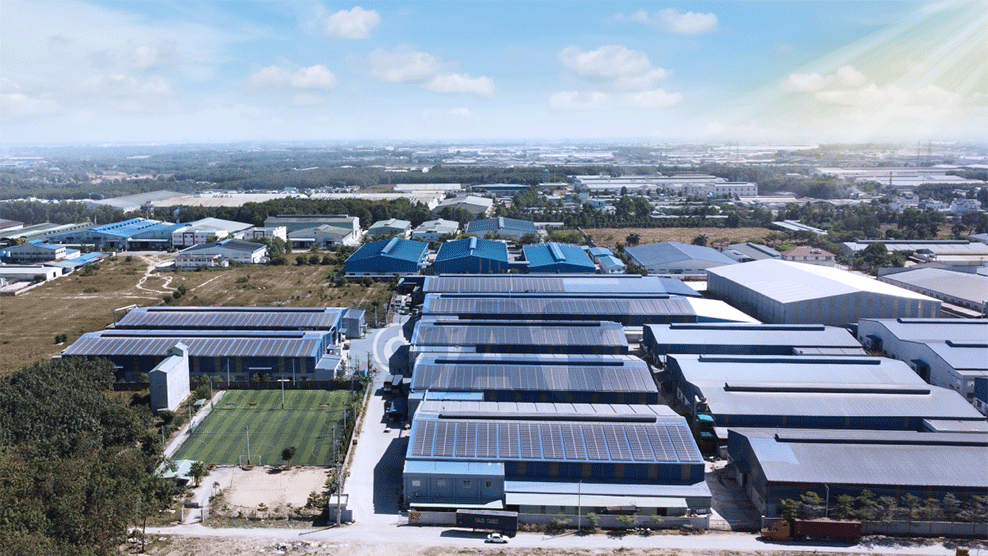 COMPLETED PROJECTS
After energizing and putting into operation, the project has met the initial expectations of Phong Thanh Phat Company in terms of technical quality, efficiency and high output as committed.
Outstanding performance of the project:
Average power output 4,320 MWh/year
Enterprises save nearly VND 9 billion/year
Excess electricity can be sold to EVN for VND 1,940/kWh
Reduce CO2 emissions by more than 3,802 tons/year
Equivalent to planting 167,471 new trees
Payback period is only 4.5 – 5 years.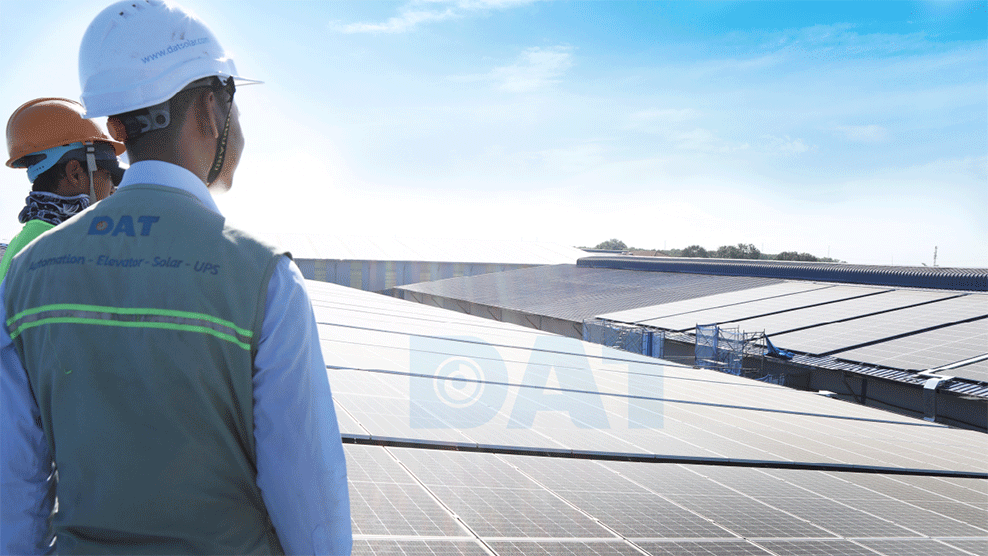 If you want to become an effective solar power investor, with a system that achieves high efficiency and output, immediately contact DAT Solar via hotline 1800 6567. We are ready to accompany you for the entire project life cycle.
DAT TECHNOLOGY CO., LTD
Headquarter:
B163, Quarter 3, Nguyen Van Qua, Dong Hung Thuan Ward, Dist.12, HCMC
Ha Noi Branch::
05-10A, Hoang Mai Industrial Park, Hoang Van Thu Ward, Hoang Mai Dist., Hanoi
Can Tho Branch:
146 Bui Quang Trinh St., Phu Thu Ward, Cai Rang District, Can Tho
Hotline: 1800 6567
Email: [email protected]
Website: www.datsolar.com