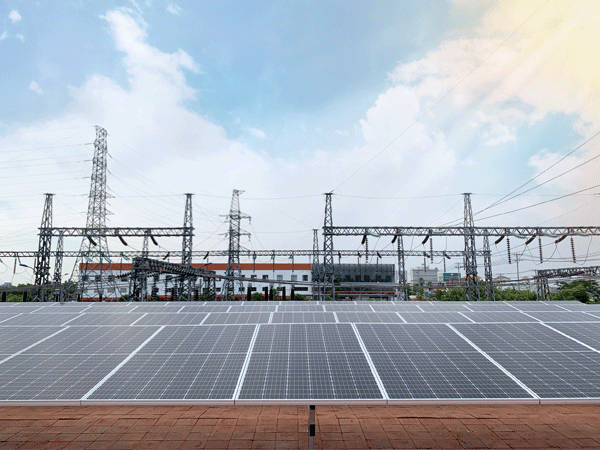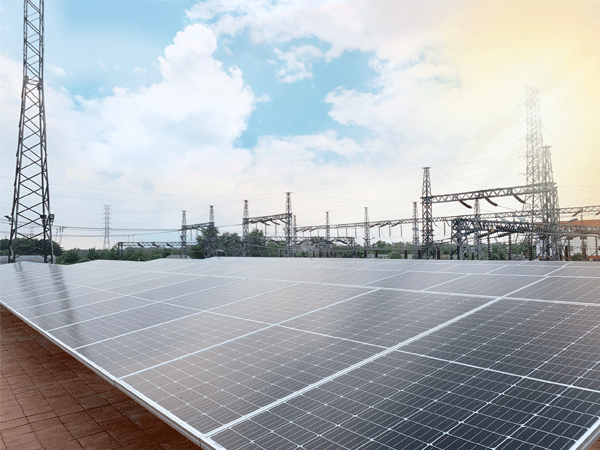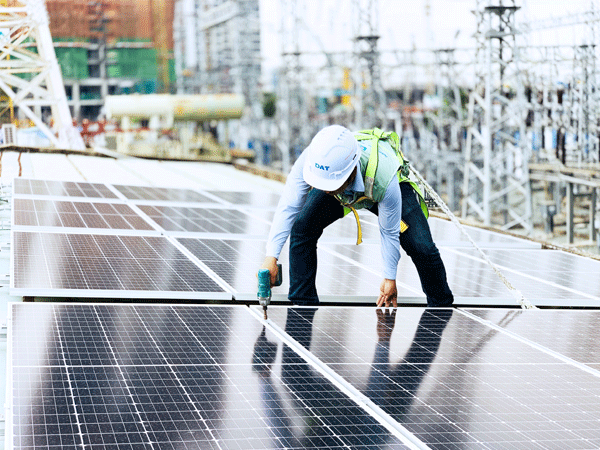 Installing solar power at 41 high voltage stations: DAT SOLAR turns challenges into strength
As a grid operator, Ho Chi Minh High Voltage Power Grid Company actively grasped the trend and trusted in choosing DAT Solar to install rooftop solar power systems at 41 high voltage stations with total capacity of 1.8MWp. After 2 months of implementation, DAT Solar, in collaboration with a strategic partner, successfully completed the project despite facing many obstacles.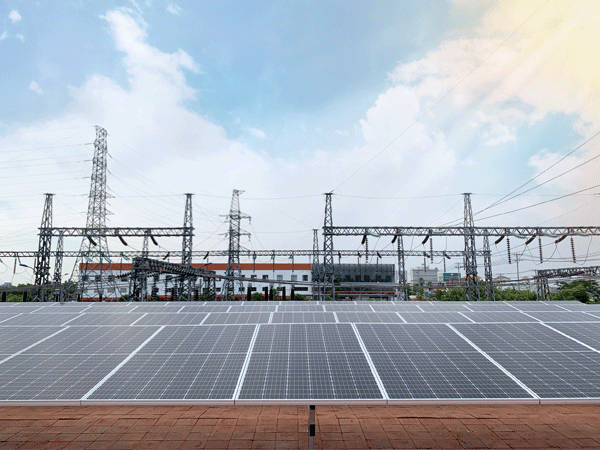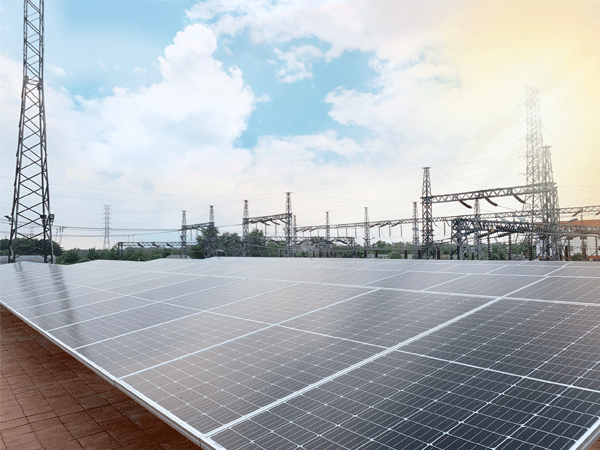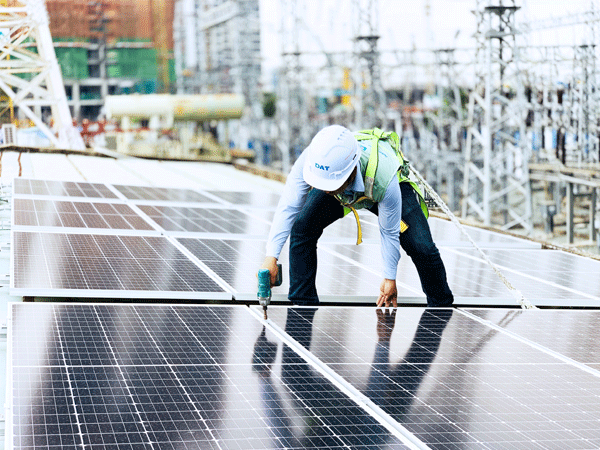 Impressed with the DAT Ecosystem
The difficulty and safety requirements in installing solar power systems at points managed by Ho Chi Minh High Voltage Power Grid Company are many times higher than other projects. Therefore, before choosing DAT Solar, Ho Chi Minh High Voltage Power Grid Company carefully considered the capabilities of many installation partners.
The prerequisite standards set by the Ho Chi Minh High Voltage Power Grid Company include: the supplier must have more than 10 years of experience; the ability to deploy many large projects has been proven before; a team of well-trained engineers specialist; 100% products, meeting EVN standards, have a warranty center in Vietnam and fix problems in 24 hours.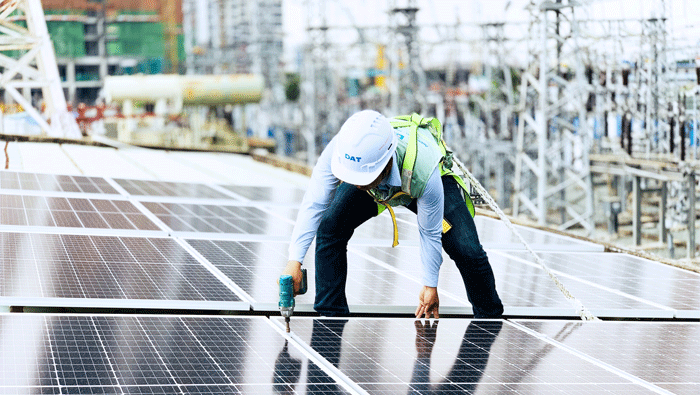 Possessing a particularly valuable ecosystem, DAT Solar outstandingly meets the strict requirements of this project. DAT Solar has a system of professional-scale human resources with the rate of engineers accounting for 41%, well-trained and experienced. Solar cell warehouses up to 10MW are ready to immediately respond to customer needs.
In particular, the super-converter duo includes Canadian Solar solar panels and INVT inverter, which are famous brands in the world. In which, Canadian Solar panels are in the top 3 in the world in terms of output, the top 1 in the world in terms of efficiency/price; INVT inverter meets 100% of EVN's standards and is widely used in over 60 countries.
In addition, DAT Solar is also verified by a competency profile including: a series of successful projects for state, private enterprises and enterprises with 100% foreign capital.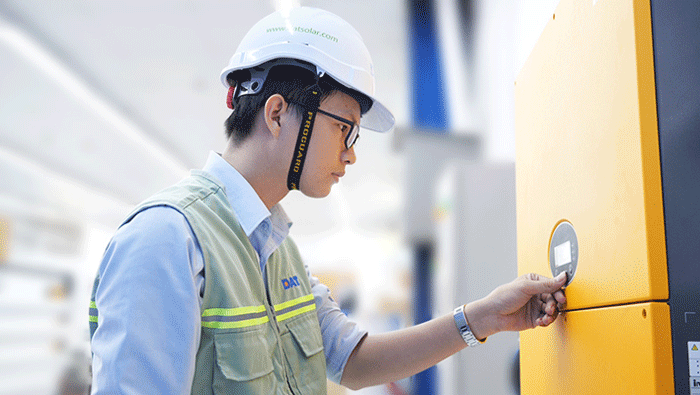 But that's not all, DAT also promotes a comprehensive cooperation strategy with partners with the desire to bring the best service and reach out to the big market. DAT is INVT's strategic partner and its only warranty center in Vietnam. As a result, all problems are always handled quickly within 24 hours, making all customer activities uninterrupted.
This project, DAT Solar also cooperates with Nam Do Group to create total strength: In-depth experience in solar power comes from DAT Solar and experience in implementing many large M&E packages from Nam Do Group. Thanks to a convincing ecosystem, Ho Chi Minh High Voltage Power Grid Company has put its full trust in DAT Solar for the implementation of its project.
In a calm sea every man is a pilot
Ho Chi Minh High Voltage Power Grid Company is managing and operating more than 40 power grid lines with voltages of 110 – 220kV, spread throughout the area with a total length of over 608.7km passing through 23 districts.
Right after receiving the project, DAT Solar engineers quickly conducted survey and design at 41 locations. This process is done carefully because of the peculiarities of the project. For example, the connection to the power system is completely different from previous projects or the data collection of the inverter is hindered because the installation points of Ho Chi Minh High Voltage Power Grid Company do not have wifi to ensure network security. Moreover, solar panels can not be installed in some points due to the high voltage 220kV power line running on the roof.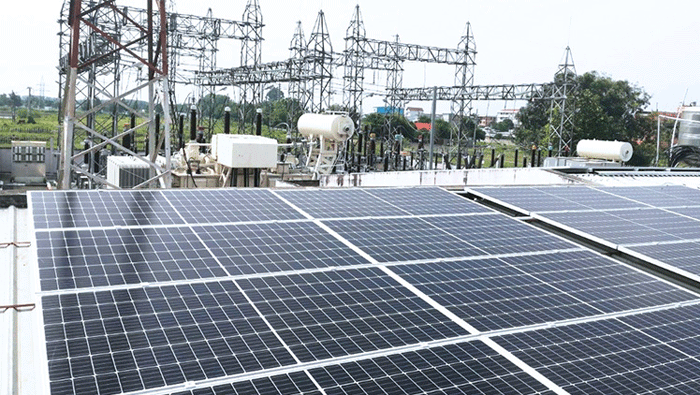 In addition to the large scale, the project also has high difficulty when high voltage is one of the places where precision is required, small carelessness can have unpredictable consequences. Before starting the installation, DAT Solar engineers must attend training classes on electrical safety and electrical safety.
Faced with many challenges, DAT Solar cooperated with Nam Do Group and Ho Chi Minh High Voltage Power Grid Company to discuss and research for many days to come up with specialized solutions for the project.
Mr. Nham Vinh Phu – DAT Solar project manager shared: "This is one of the projects that I feel very passionate about. Although the implementation process encountered many difficulties, thanks to the high technical standards and strict regulations of this project, I and my teammates in DAT Solar increase our experience and are proud of what we have done."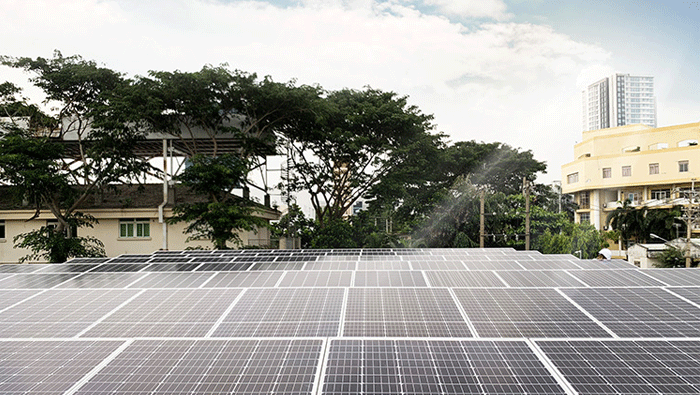 Thanks to careful preparation, 41 sites were implemented without any problems. At each location, besides DAT Solar engineers, there are experienced supervisors in the electricity industry, so the project is absolutely safe. With a total capacity of 1.8MWp, in the future, the project will create great economic and environmental benefits: 216,000 kWh/month, reducing emissions of 143 tons of CO2/month, equivalent to 6300 trees planted.
Through the project of Ho Chi Minh High Voltage Power Grid Company, DAT Solar once again proves its leading capacity in the field of solar power in Vietnam. In the context that the power system is under a lot of pressure to ensure supply, solar power is the best choice today when it not only helps ensure energy security but is also friendly to the environment. With our dedication and value ecosystem, we are committed to best support all requirements of customers and partners to bring green energy to all parts of the country.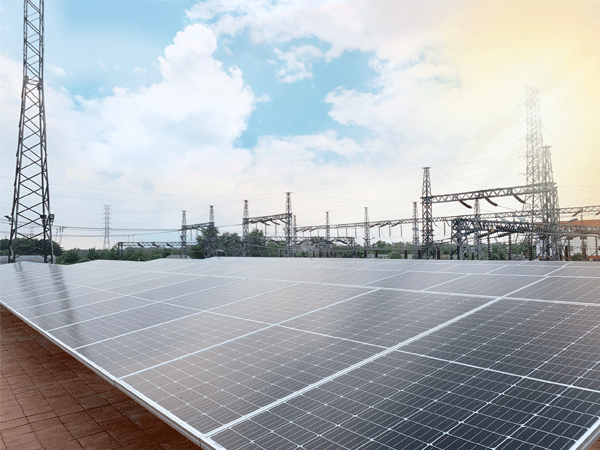 If you want to become an effective solar power investor, with a system that achieves high efficiency and output, immediately contact DAT Solar via hotline 1800 6567. We are ready to accompany you for the entire project life cycle.
DAT TECHNOLOGY CO., LTD
Headquarter:
B163, Quarter 3, Nguyen Van Qua, Dong Hung Thuan Ward, Dist.12, HCMC
Ha Noi Branch::
05-10A, Hoang Mai Industrial Park, Hoang Van Thu Ward, Hoang Mai Dist., Hanoi
Can Tho Branch:
146 Bui Quang Trinh St., Phu Thu Ward, Cai Rang District, Can Tho
Hotline: 1800 6567
Email: [email protected]
Website: www.datsolar.com