INVT
Established in 2002, INVT is a leading international high-tech corporation in manufacturing inverters, automation equipment and electric power. INVT has 15 development branches spread across countries around the world to best support all needs of customers.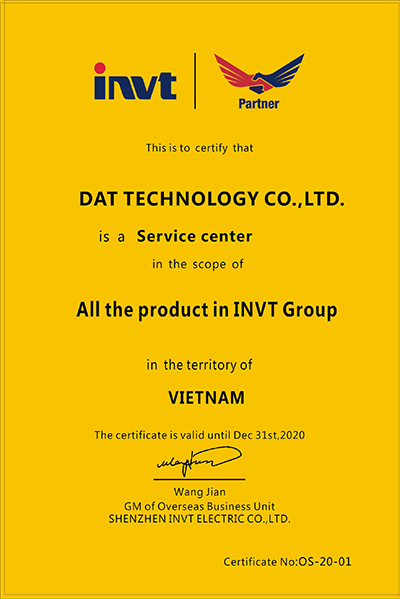 DAT is the General Representative of INVT Group in Vietnam
With more than 700 automation and electrical power inventions, INVT is constantly striving to bring high-tech, high-quality products to help customers save energy and improve productivity.

Typical products of INVT:
High performance multi-function inverter for common machines.
Dedicated inverters for applications such as tension control, roll discharge, position control, rotary knife cutting, fly cutting, servo and synchronous motor control, power saving for plastic injection machines, regenerative braking energy, elevators, cranes, water pumping stations, etc.
Medium voltage inverter, explosion-proof inverter for mining and oil and gas industry.
Integrated intelligent control inverter for high-speed elevators.
AC Servo kit for precision machine, high performance AC Servo for injection molding machine.
PLC and touch screen HMI.
Grid-connected solar power system, solar power inverter for pump, fan.

Products are manufactured on high-tech lines

Components and technology according to German standards

Strict testing process

Fully meet international quality standards
Other partners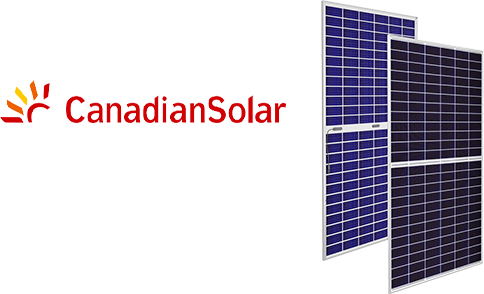 Canadian Solar
Founded in 2001, Canadian Solar is in the Top 3 largest solar panel suppliers in the world, with 250 scientists, more than 1400 patents, 13,000 employees globally.
+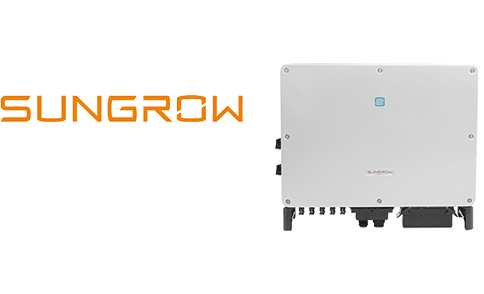 SUNGROW
Sungrow was established in 1997, is a leading manufacturer of grid-tied inverters and is trusted by banks around the world.
+